30 Jun 2023
Embracing Digital Transformation for Success in the Care Sector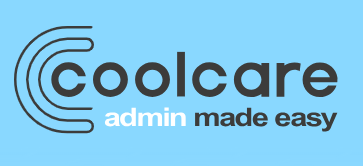 In today's rapidly evolving care sector, the methods, tools, and materials used to build and grow a successful business play a vital role in their strength and resilience. As the wave of digital transformation sweeps through the industry, care businesses are discovering the positive impact digital adoption has on their performance and ability to navigate financial changes. Digital transformation has become a key factor in growth and success in the care sector, going beyond mere failure and risk prevention.
One of the primary advantages of digital tools, such as care home administration software, is their ability to save time and money. The age-old adage that time is money still holds true, and digital tools offer streamlined processes and automation that significantly reduce the time spent on essential tasks. Care providers using care home administration software have reported saving several days each month on fundamental processes like fee adjustments, staff time sheets, and holiday requests and payroll. However, the time-saving benefits are just the beginning, as digital tools offer additional functionalities and further opportunities for time and cost savings.
A crucial factor in successfully adopting new technology and processes is having a constant improvement mindset. While manual processes may seem effective initially, they can become ineffective as times change and businesses need to adapt quickly. Digital adoption can be driven by the need to address limitations of manual processes, but it is even more powerful when approached proactively as a foundation for building a stronger and thriving business. Implementing change proactively allows for the design of ideal digital solutions, leading to significant positive transformations rather than simply replacing limited manual processes.
The recent challenges faced by businesses, such as rising energy costs and inflation, have also affected the social care sector. However, evidence shows that care businesses that have embraced technology and implemented digital transformation have weathered the storm with greater success. Whether adopting change proactively or reactively, digital transformation is proving to be rewarding.
Digital software offers the significant benefit of visibility of operations within the home and within groups of homes, enabling instant generation of reports on any given topic. Care businesses with access to live reporting can make informed decisions as soon as opportunities or threats arise. This increased agility stabilises business performance, encourages a success mindset, and promotes proactive management. Making smaller course corrections throughout the month becomes easier, reducing implementation time and stress for teams, it also allows teams to look at what went well and what needs improvement for next month. Utilising digital tools fosters success across the board and goes beyond fixing and preventing issues.
Reducing risk is another critical advantage of digital tools. Businesses often rely on individuals with extensive knowledge of how everything works, but this can pose a risk if that person leaves the organisation, or even has a short term absence. Care home administration software acts as a central source of information, accessible to all, with the added safety of backups. It ensures knowledge is not lost or unavailable, even when individuals are absent from the business. Digital transformation allows for internal and external risk analysis, identifying potential risks and preparing for their implications. It provides businesses with resilience and performance improvement, enabling them to navigate changes without significant disruptions.
Efficiency is a key factor in effectively addressing challenges and reacting to pitfalls. Care home administration software streamlines processes and creates room for addressing issues as they arise. This helps ease time pressures and reduce stress for staff, ultimately leading to a happy and healthy workforce. Increased efficiency, achieved through digital tools, contributes to a successful care business by improving turnover and cash surplus and ultimately profit.
Implementing digital tools like care home administration software offers quick and simple efficiency gains. The built-in automations streamline processes from the start, enabling businesses to see immediate returns on their digitisation investment. This low-risk investment yields tangible benefits, making efficiency within reach for care businesses of all sizes and ages. Return on investment is high with minimal downside risk.
The care sector is witnessing a growing appetite for improvement and a better way of working. Driven by the goal of betterment, and potential external investment / borrowing needs,for growth, businesses are turning to digital tools with great success. While the pandemic may have accelerated this change, the positive mindset towards digitisation is benefiting everyone involved in delivering and receiving care.
The key message is that running an efficient care business is attainable for organisations of all sizes and ages. Digital transformation is accessible to both established and new businesses, and its benefits are tangible for all. By adopting a success mindset, striving for constant improvement, and utilising the wide range of digital tools available, care businesses can strengthen their operations and ensure their continued support for those in need.