Care Show Webinars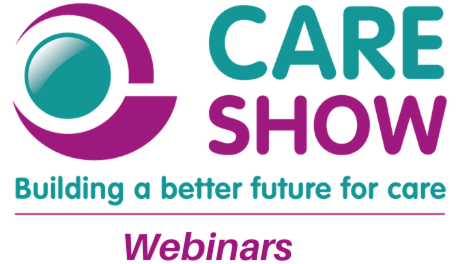 We are delighted to announce the launch of our new Care Show webinar series, delivering free online education and support to our care community during the COVID-19 outbreak.
Past webinars - watch the recordings:
4. An update from the Care Quality Commission (CQC)
Join Sue Howard, CQC's Deputy Chief Inspector of Adult Social Care to hear more about the future of regulation beyond the pandemic.
In March, CQC made the decision to stop routine inspections during the outbreak in part to protect people by limiting the number of people entering care homes and risking the further spread of the coronavirus. CQC put in place their emergency support framework (ESF) tool to facilitate structured conversations with providers to check-in, support and advise.
As the situation evolves and the impact on the health and social care system changes, CQC will be adapting the ESF tool to be used alongside their responsive visits and a managed return to routine inspection of lower risk services in the autumn. Inspectors are now scheduling inspections of higher risk services to take place over the summer.
3. Transitioning from paper records to eMAR – a home care agency's experience - Tuesday 14th July at 11am
Clare Flynn from Brightening Lives home care agency talks to Josh Hough from CareLineLive about her agency's experience of transitioning from paper-based medical administration records to digital records - eMAR.
Clare will highlight what motivated them to make the change to eMAR, what particular challenges they've faced during the transition and what benefits they have experienced. She will also talk about how the regulatory and compliance requirements for medication record keeping can be met by eMAR.
The webinar will also offer the opportunity to discuss thoughts on further developments needed and answer any questions that participants may have on any aspect of eMAR.
Panellists include:
Josh Hough, Managing Director, CareLineLive
Clare Flynn, Registered Manager, Brightening Lives
2. Learning Lesson from Covid-19 and Planning for the Future.
Recorded Tuesday 23rd June 2020, 11:00am-12:00pm
COVID-19 has posed many challenges. The webinar will explore what we have learned to support a robust framework and continuous improvement within social care settings.
To ensure positive outcomes for people using services, providers must have a framework that supports the ability to identify, plan and implement improvements. COVID-19 has shaken up how services are delivered. This webinar is an opportunity to pause and reflect on what we have learned from the pandemic, its impact on quality and safety and how that learning can be applied going forward.
Panellists include:
Leah Cooke, Residential and Clinical Lead at QCS
Philippa Shirtcliffe, Head of Care Quality, QCS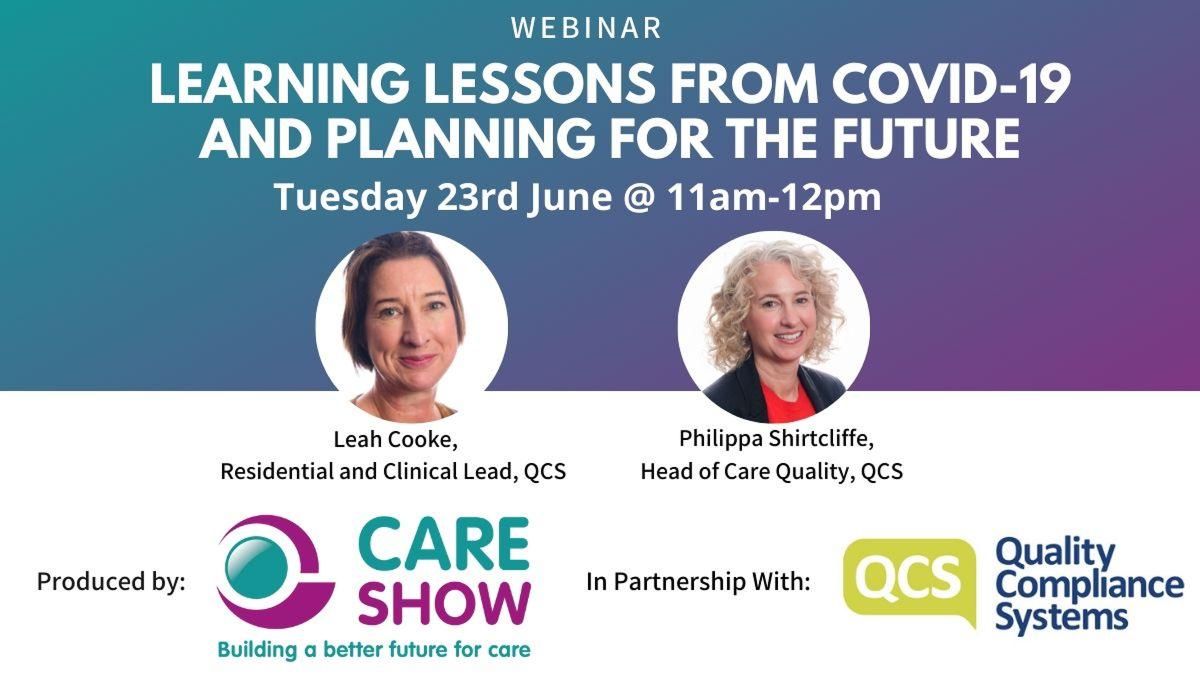 1. Managing your Care Staff through Covid-19
Recorded Tuesday 2nd June at 2:00pm- 3:00pm
Co-hosted with Croner i, one of the market leading providers to Care organisations in providing all the essential tools and guidance you need to run your business.
During this exclusive webinar Amanda Chadwick, HR expert at Croner i, unravels the challenges experienced by owners and proprietors of care organisations during Covid-19 with regards to contract changes, absence sickness, shielding, SSP, agency staff, high risk and vulnerable staff.
Amanda Chadwick, is an experienced and well-known speaker, specialising in all areas of employment law, Health & Safety law and employee wellbeing. Amanda has worked as a successful, presenter/broadcaster/ author for over 25 years advising tens of thousands of business owners with everyday issues in employment and health and safety law, by representing at tribunal, mediating, mentoring, presenting, writing and blogging.