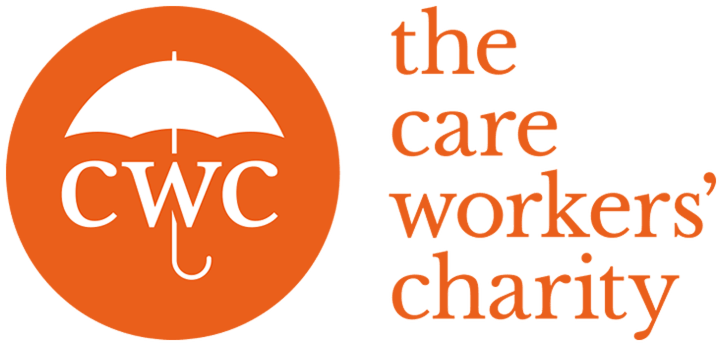 To news editors:
Show you care and support The Care Workers' Charity Coronavirus Emergency Fund to support those at the frontline of the coronavirus crisis.
We need our care workers, support workers and personal assistants and without them we will struggle to keep up with the huge demands now presented to the care sector. Grants will be available to apply for from 30 March 2020.
Should a care worker have to self-isolate let them know they will be supported and make a donation. Help The Care Workers' Charity keep the UK caring and donate here at the Just Giving page: https://www.justgiving.com/campaign/coronaviruscareworkersfund
Kick starting charitable giving to The Care Workers' Charity Coronavirus Emergency Fund, benefactors Avnish and Ram Goyal of Hallmark Homes and Hallmark Care Homes Foundation make a significant pledge of thirty thousand pounds to support care workers.
Avnish Goyal comments on this support: "The Hallmark Foundation is a support fund for all Care Workers but there will be people who fall between the cracks and don't have the support they need. The Care Workers' Charity has always been there for rainy periods and that is certainly the situation right now. I support this cause and hope that this acts as a catalyst for others will join forces too."
The Care Badge will also support the initiative and Robin Batchelor, Director of the CARE badge and everyLIFE Technologies said: "Supporting care workers, who selflessly support others, is more essential today than ever before. It is only right that we come together now to recognise and help those who help others in their time of need."
The Access Group join the first supporters, Steve Sawyer, managing director, comments "The UK's care workers are often unsung heroes on the frontline of looking after some of the most vulnerable in our society. At Access we are privileged to provide systems that support over 200,000 carers in their daily work; it feels only right to give to a campaign which will support those carers that cannot work or are themselves in need."
Care Sourcer will also be supporting, Andrew Parfery, co-founder and CEO says "we are proud to support The Care Workers' Charity in asking for help from executives across the UK. Many care workers won't be able to work as they have underlying health conditions. The 80% salary support for furloughed workers is great but we are supporting the campaign to ask executives to stand beside care workers, by donating 20% of their salary for the next 3 months'. For those care workers that are working tirelessly, we are also offering a free Employee Assistance Programme at www.caresourcer.com/eap to every single care worker (1.6m) in the UK, giving them professional support with mental or physical stress, bereavement of clients, money worries during this hugely challenging time. We'll need our care workers more than ever in the weeks and months ahead. We should all do our part to make sure they have the support they deserve."
Martin Jones, CEO Home Instead Senior Care who have also pledged and trustee of The Care Workers' Charity said, "Caring for our care workers has never been so important than during this difficult time. I am incredibly proud to be able to support all our vital care workers through The Care Workers' Charity which truly is doing great work for those who need it the most. I ask that everyone should consider our care workers and make a donation to the campaign to ensure we are all helping each other to keep the nation safe."
Karolina Gerlich, Executive Director at The Care Workers' Charity says: "COVID-19 is one of the biggest crises our generation will see in its lifetime. Care workers are at the frontline of this, caring for the most vulnerable people in our society who are most susceptible to the virus. If a care worker needs to self-isolate they will fall into desperate need. For this reason, we need more funds for extra emergency grants."
Support has also been pledged from Sekoia, Hamberley Care Homes, Fulcrum Care and Marr Procurement.
There are almost 2 million care workers in the UK, contributing to one of the largest workforces. They spend their careers assisting others, but when circumstances change, sometimes it is the care workers who need help.
The Coronavirus Fund is an emergency grant programme specifically designed to help those carers in need due to the virus. We will receive a large number of applications for help in the coming weeks and require extra funds to help with the increased demand. Any help you can give will go a long way. This is not going to be an easy journey, but together we can make it.
Ends
For further information please contact Colette Lowe at Chew PR on Colette@chewpr.com or call 01924 658007 / 07946508697.
You can also contact Karolina Gerlich directly on Karolina@thecwc.org.uk or on 07721080066.