27 Sep 2023
BEAM GROUP- BISSELL COMMERCIAL AND BLUEAIR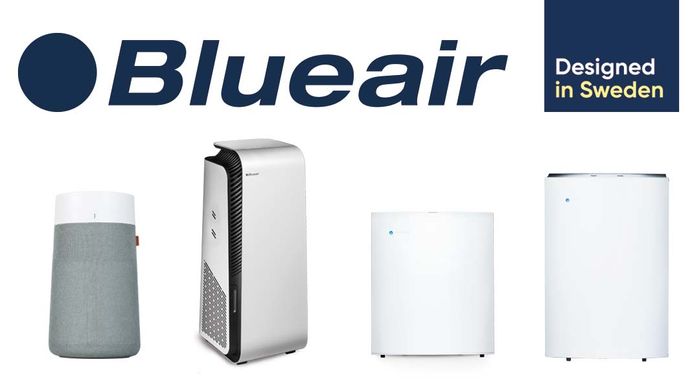 Established in 1985, Beam Group is recognised as the UK's only exclusive distributor of premium air treatment, floorcare and small domestic appliances. Based in Swavesey, near Cambridge, Beam boast a brand new, state of the art 52,000 ft² distribution centre and office providing next day delivery - 365 days a year.
Across the Commercial range Beam are the UK exclusive supplier for BISSELL® floorcare appliances and Blueair premium air purifiers.
BISSELL® is a family-owned company keeping homes clean since 1876, proud to be the Number 1* brand worldwide in Wet & Wash vacuums. Taking cleaning to the next level, the commercial range offers industry-approved, professional solutions for facility management providers and cleaning contractors, providing high quality results, saving time and complete ease of use. The BISSELL® commercial range are extremely durable and require minimal maintenance making them the ideal choice for the care industry.
*Based on 2020 retail sales volume in US, EU15, and globally conducted research by Euromonitor International (Shanghai) Co Ltd in May 2021.
Get professional results on carpets and upholstery with the deep extractor range including a portable solution for those stubborn stains. Simultaneously vacuum, mop and dry floors in one easy step with the 3-in-1 CrossWave Commercial. Designed to clean hard floors such as sealed hardwoods, tiles and laminates. Clean low-pile carpets and bare floors with our quick and easy sweeper. The BISSELL Commercial Range allows you to deliver an exceptional clean every time with industry-approved machines allowing you to clean every surface, crevice and corner.
Blueair is a world leader in air purification solutions for home and professional use, the award-winning air purifiers are independently evaluated for performance to meet your business and commercial air purifier needs. Founded in Sweden, Blueair delivers innovative, best-in-class, energy efficient products sold in over 60 countries around the world. Clean air for the next generation is Blueair's purpose, their reason to exist and the reason to continue to drive sustainable innovation in air purification. Blueair is proud to be a part of the Unilever family of brands.
At Blueair, we recognise that we spend approximately 90% of our time indoors, where the air can be up to five times more polluted than outdoors. This alarming fact underscores the importance of Blueair air purifiers, which offer best-in-class performance to safeguard against the harmful effects of polluted air. In fact, a recent study by Harvard University found that when office air quality was improved, productivity increased by 61%.
What sets Blueair apart is the unique HEPASilent™ technology, delivering maximum filtration¹ with minimum noise². This pioneering Blueair filtration technology cleans the air faster¹ and produces more¹ clean air by combining traditional mechanical filtration with electrostatic charging of particles. Together with the unique Blueair filter design at least 99.97% of airborne particles even down to 0.1 microns³ are removed with minimum noise and energy use. Therefore, Blueair air purifiers are whisper-silent⁴ and consume less energy than a light bulb⁵. To maintain healthy indoor air quality, an air purifier needs to remove as many airborne pollutants as possible and quickly. What sets our technology apart is that it removes at least 99.97%³ of airborne particles but at a quicker¹ rate than traditional HEPA filtration. Therefore, you can be sure that even the smallest particles down to 0.1 microns in size, such as bacteria and viruses, are all being removed quickly.

Beam are proud to be exhibiting for the first time at the Care Show on the 11th and 12th October 2023 at the NEC Birmingham. Come visit us on stand L27 where we will have both the BISSELL and Blueair products on display.
1. Comparing CADR performance of Blueair models with mechanical and electrostatic filtration vs same models with only H13 HEPA mechanical filtration.
2. When equivalent CADR was measured, Blueair model with mechanical and electrostatic filtration achieved less noise with less energy than same model with only H13 HEPA mechanical filtration. The lower noise refers to the difference in sound power levels (dB(A)). Performance may vary.
3. Based on removal testing of PM 2.5 (0.1 - 2.5 microns) and germs (H1N1, E.coli) up to 90min in a 30m3 room. Performance may vary. Not all Blueair air purifiers have been tested against SARS-CoV-2, and Blueair does not claim to kill/prevent transmission of COVID-19.
4. Sound pressure measured on low fan speed.
5. Energy consumption on high fan speed. Compared to over 900 lumens incandescent light bulb.