05 Oct 2023
The Guided Innovation team cannot wait to welcome you into our Tech Lounge in partnership with the Care Show!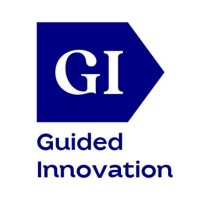 At Guided Innovation we pride ourselves in providing simple clear advice and supporting social care organisations to make smart tech choices.
We're here to guide you, not only towards the right software providers but also to provide you with the insights you need to make decisions that truly count. It's all about taking your digital journey to the next level, with benefits extending to you, your staff, and the people you support or care for.
We are offering a free consultation to help you understand where to start or what to do next as you digitalise your services. No more guess work; we're here to provide clarity with our trusted and independent advice. We want to make sure you know what questions to ask software providers you are meeting so you can make the right choices.
Our team are also offering an exclusive concierge service to be your helping hand whilst you navigate the many software providers this year. Look out for our Care Tech Navigators wearing navy blue t-shirts if you're looking for a helping hand.
We look forward to seeing you next week at our Tech Lounge!
Guided Innovation Team