04 Oct 2023
My Life TV – supporting the care sector to deliver person-centred care and activities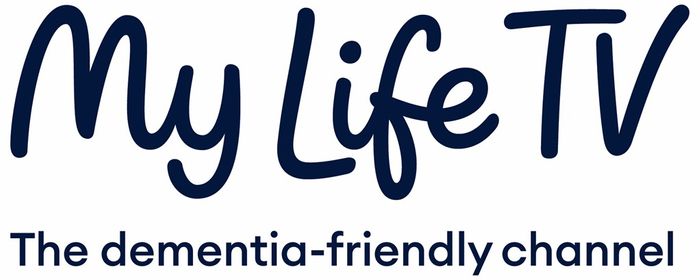 My Life TV is an on demand streaming service which supports care providers to deliver excellent elderly care, including meeting the specific needs of people living with dementia. It has a rich mix of high quality content, carefully selected to meet a range of needs; to inspire and support activities, to stimulate conversation and connection, to help manage moods and behaviours, and to free up valuable time for care staff. It's flexible and adaptable, available at any time of day or night, and on any internet-connected device - smart tvs, touch tables, laptops, tablets and mobile phones.
The specialist service has over 170 hours of enriching, high quality programmes, with no ads and no drama, just positive and life-affirming content. My Life TV acquires and creates content, working with trusted partners including Alzheimer's Society, NAPA, BBC Archive, The Royal Parks, British Pathé and the BFI to create and select content It can be used to support group activities and themed days, or can be used to provide something perfect for an individual, focused around their personal interests or needs.
Subscribers can choose from a range of fun quizzes, to movement and dance and chair yoga, or craft and drawing classes, for those running activities. There is a breadth of calming pets, babies or nature and wildlife programmes, through to archive programmes like The Generation Game, Delia Smith, Gardeners World and Blue Peter. For reminiscence, there are series like Reminiscence with Jan and A Year in History, to take viewers back in time and evoke memories from the past. There is also toe-tapping music content and singalongs, through to content supporting hobbies and interests, as broad as sewing, opera, the military, the Royals or boxing.
My Life TV supports care providers by fulfilling a range of different needs of older people, including those living with dementia, whether that be by sustaining their residents, or service users passions, hobbies and interests, sparking conversations between the elderly, their carers or family members, providing moments of calm when needed, or simply by bringing joy, smiles and laughter.
What care settings like yours have told us:
"I absolutely love everything about My Life TV. The app allows me to engage individually & in groups with the residents. It is so versatile and has a huge variety of ways to stimulate, reminisce and enhance wellbeing whist supporting person-centred engagement." - Terri Eakins – Group Activities Lead, Forest Care (Surrey & Hampshire) & NAPA Activity Associate
"It's a complete game changer for our residents. Putting on some of the films instantly changes their mood. They are happy, laughing, and interacting with other residents" - Joanna Warren, Manager, St Mary's Care Home, Surrey
"A fantastic resource – it's like having an extra member of staff to provide activities which promote engagement, conversation and reminiscence" - Tracey Ward, Day Service Manager of Broxbourne Day Care Centre in Hertford
How to find out more about My Life TV
To view My Life TV in Action for care settings like yours, you can watch an introductory video, here
My Life TV can also be accessed for a week free, with no obligation, by visiting this website
• Simply click top right, on the free trial button
• Enter your email address & a memorable password
• Choose a monthly or annual subscription
• Enter your credit card details (you will not be charged until the trial ends & you can cancel at any time in the first 7 days)
• Start exploring My Life TV & see how it can benefit your residents & colleagues
Or, come and and see a demonstration at The Care Show …
My Life TV will be exhibiting at The Care Show, Birmingham NEC, Hall 3 - stand J24 on 11 and 12th October. If you are going to be there, the team would love to meet you and give you a demonstration of the on demand service in action. One lucky person taking a demonstration, will receive My Life TV free for a year, for their care home or care group … could it be you?
The standard price for annual subscriptions is £299.99, per care setting, for access on up to 30 devices. If you are members of NAPA or NCF (National Care Forum) you can receive 25% off the first year's annual subscription, so a year's access for £224.99. Simply contact the charity My Life Films, who run the My Life TV service, to request your 25% off bespoke promotional code.
For more information or to book a demonstration at The Care Show please email: hello@mylifefilms.org or telephone 020 8154 6220.