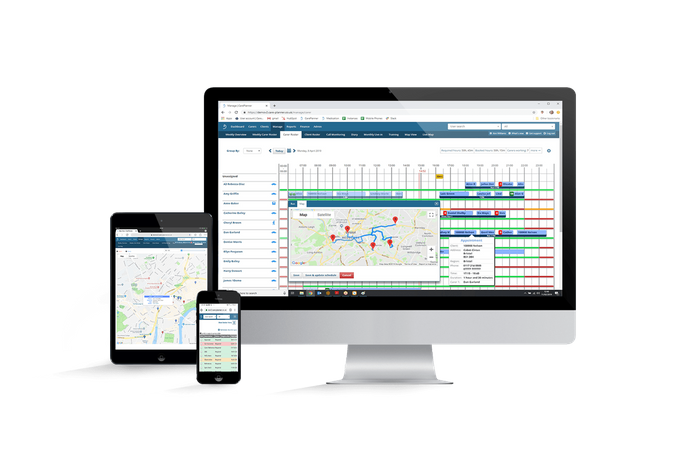 CarePlanner – Helping you to deliver outstanding care, more efficiently than ever before.
As a visitor to The Care Show, we know you will be striving to deliver the best possible care for your service users.
What if there was a way to make the management of this easier? More efficient? More reliable?
And what if all of this cost less than the price of a coffee per day?
More than 1,000 home care agencies use CarePlanner to optimise the planning and management of care. It provides one easy-to-use system, from scheduling calls through to invoicing. CarePlanner simplifies, automates and even sends alerts to reduce human error in both management and delivery of care.
CarePlanner blends clarity with control. Access securely from any web browser and provide your carers with a free app which runs on Android or iOS devices. Customise every aspect of how the system works, to provide every user with their ideal interface – from care workers, to schedulers, to finance and management.
Connect easily to a broad range of third-party systems – including deep integration with everyLIFE PASSsystem and Birdie. Or simply export your data to Excel whenever you need.
Relax, knowing security and compliance is built into the system. You can see a full audit trail of who did what and when in the system. Manage your DBS and training records through the same system, for easier access, and receive automatic reminders before renewals are due
https://youtu.be/xY3y3DxeD0Y