06 Oct 2021
Deputy launches vaccination tracking to support care sector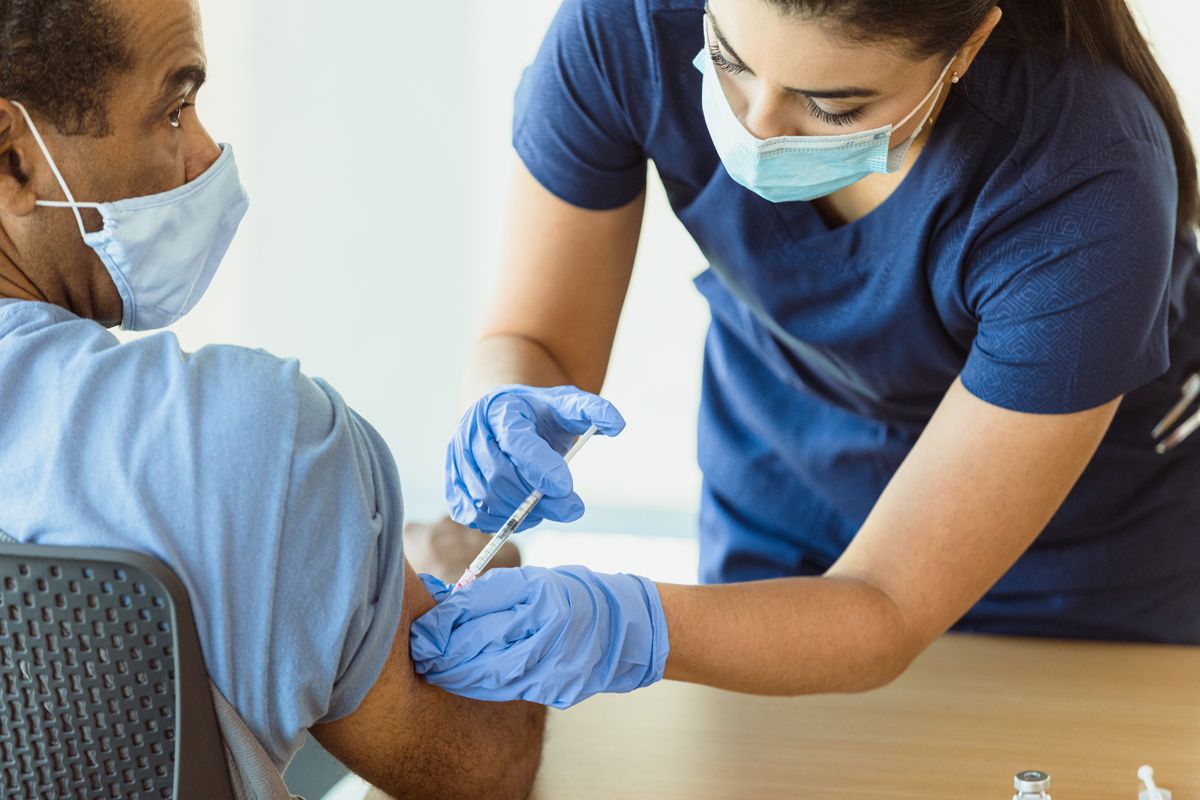 With only five weeks until new regulations take effect, Deputy, the workforce management app, has announced features to help employers to easily track staff vaccination records and ask pre-shift questions.
The Health and Social Care Act 2008 (Regulated Activities) (Amendment) (coronavirus) Regulations 2021, has been termed 'no jab, no job' by many workers in the care sector who have warned of a 'mass exodus' over the mandatory jabs. Deputy customers can use features like Tagging and Pre-Shift Questions, to track vaccination status of employees and manage requirements to work.
David Kelly, General Manager EMEA at Deputy, explains:
"This is a hugely stressful time for both employers and employees in the care sector. Many workers who have demonstrated their commitment to caring throughout the pandemic feel demoralised and undervalued. A number have explained that they are not 'anti-vaxers' but have personal reasons for not wanting the vaccine, ranging from religious and cultural reasons to health concerns. At the same time, many families of those in care will be reassured by the new legislation.
"In addition to the strong feeling and sensitivities around the new legislation, there's also an enormous administrative burden for care homes. In the next five weeks, they need to manage the process of auditing the vaccine status of their staff, run consultations, likely make dismissals, manage notice periods, recruit and train new staff, and potentially arrange expensive agency cover."
Vaccination Tracking
Keeping track of employee vaccinations can be a complicated process. To support business owners and managers through this difficult time, Deputy can help people managers to schedule employees' vaccination leave and record their Covid-19 vaccination status.
By creating a training tag within the Deputy app that identifies an employee's vaccination status, including the dates they received their vaccinations, employers can seamlessly track vaccinations and schedule staff accordingly.
Ask Pre-Shift Questions
A pre-shift questionnaire can be a simple way for staff to verify that they are fit to work when they are double-vaccinated.
You can set up questions for your staff to answer before they can clock on for a shift. You can ask one question or multiple questions such as whether they have any Covid-19 symptoms or whether they have a recent negative Covid-19 test result.
Depending on their answer you can choose to not allow them to sign on for their shift and/or notify their manager. You can also ask them to upload a copy of a negative Covid-19 test if required.
In the last few weeks, legal action has been launched by care workers to challenge the legislation, and this awaits review by the High Court later this month.
David Kelly adds: "In the short term, those running care homes and services should look at what they can control to help stabilise their workforce. Expensive agency workers should provide added flexibility, not daily dependability. Attracting and keeping great staff requires the right tools and the right attitude - for example, empowering staff to work more flexibly and automating time-consuming administration."
###
About Deputy
Deputy is on a mission to Simplify Shift Work™ for millions of workers and businesses worldwide. The company streamlines scheduling, timesheets, tasks, and communication for business owners and their workers.
More than 260,000 workplaces globally use Deputy to manage rotas and effectively communicate with employees in real time, providing millions of shift workers with more flexibility and control over their schedules. Deputy's software gives businesses the tools they need to create a thriving workplace.
Visit www.deputy.com, or find us on Twitter, Facebook, the App Store, or Google Play for more information.