Hallmark partners with FaultFixers to deliver COVID-safe maintenance management.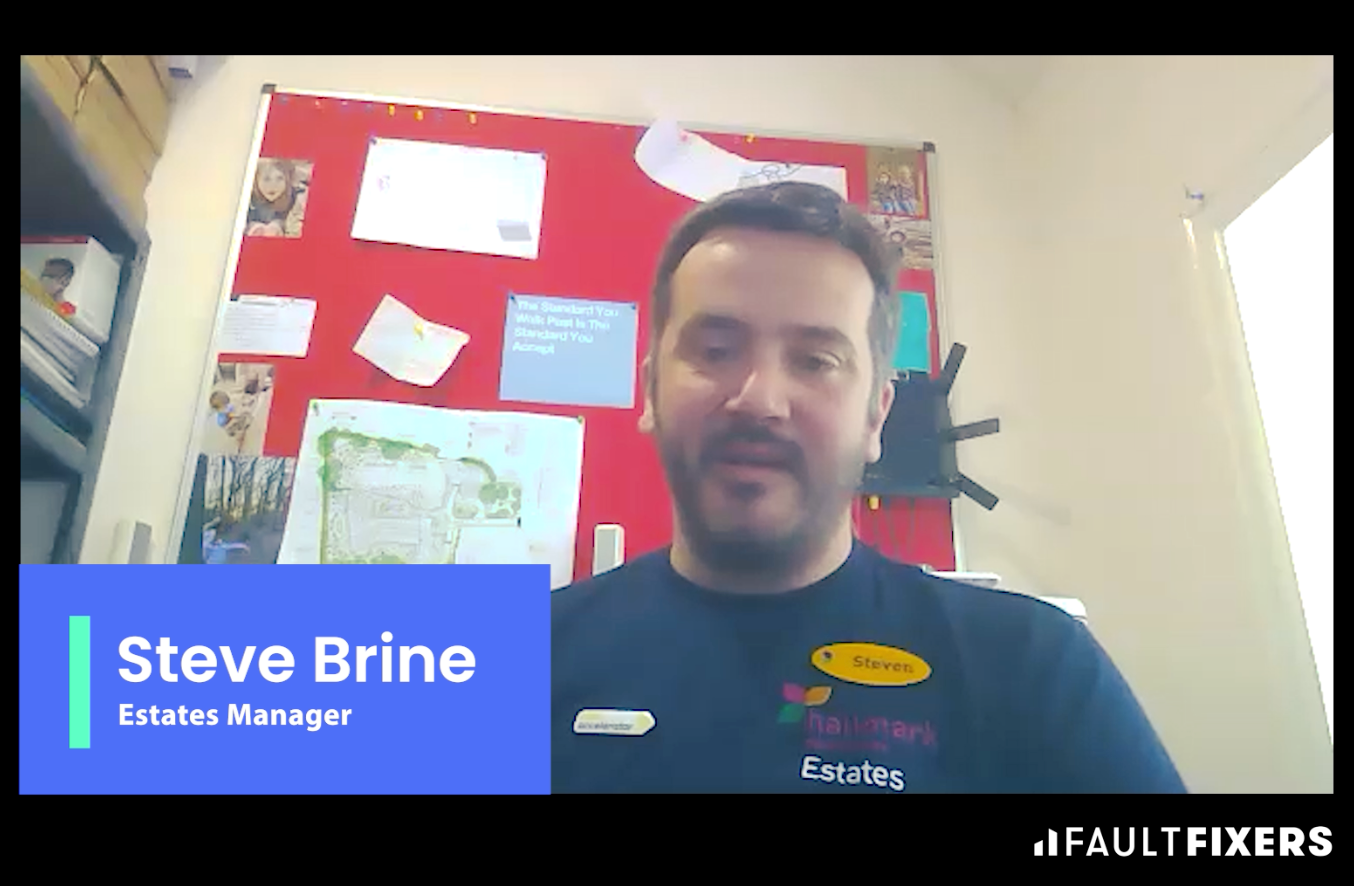 Hallmark Care Homes partners with maintenance management software app, FaultFixers in a bid to prevent the spread of COVID-19 within their nineteen homes. The decision, led by Group Estates Manager Steve Brine, was made during the height of the pandemic when social distancing was initially introduced. Maintenance management prior to FaultFixers was a collection of paper-based spreadsheets and logbooks. Face-to-face interactions were necessary in reporting faults and third-party maintenance operators were often visiting homes to perform maintenance tasks.
Steve Brine, Group Estates Manager at Hallmark Care Homes says, "we normally would bring an outside contractor into the home but during the pandemic that's another person coming into the home who could put residents and team members at risk." He continues, "with FaultFixers we can now stop that from happening as it gives the team the chance to assist the home over the phone [via the App] and get that repair resolved quicker. It prevents and limits the number of people coming into the home."
FaultFixers are the only digital maintenance platform for care businesses that offers completely virtual maintenance management and social-distancing compliant maintenance reporting that can be used by every team member, residents and their family members. FaultFixers is rapidly growing within the care sector, working with more and more care providers and hospitals such as their recent partnership with Hallmark Care Homes, Morris Care, Oakland Care, and many more.
Tom O'Neill, CEO at FaultFixers says, "we are very excited about our recent partnership with Hallmark Care Homes to deliver innovative maintenance technology to their nineteen homes across England & Wales. The partnership is a real testament for us and further establishes the need for maintenance management software during a time where digital solutions are not only in demand but vital for bolstering the protection and safety of the public."
The recent implementation of FaultFixers across the homes have already proven effective with an overall reduction in costs, as Steve Brine explains "from a financial benefit, I've already been able to to stop progressive recurring incidents from happening so from a financial side, we've already seen a benefit." Alongside a financial benefit, Hallmark has been able to reduce paper waste and fuel consumption by adopting a digital solution impacting the group's carbon footprint.
To read more about the partnership you can view the case study here. Alternatively, watch an interview with Estates Manager, Steve Brine from Hallmark to find out more about how maintenance management software has benefited the care group.