03 Sep 2021
Helping you buy better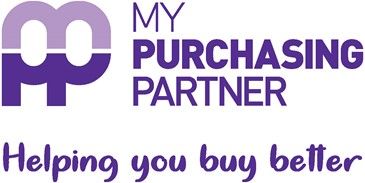 My Purchasing Partner are a family run business who have been delighting our healthcare clients for over ten years.
Our proven success is based on positive relationships with our customers, including some of the UK's largest care home groups. We listen to their individual needs and work with our wide range of suppliers, several of whom focus solely on the healthcare sector, to ensure that our bespoke service meets these needs every time.
Whether you need a full procurement service or simply support to streamline your supply chain - think of us as an extension to your team and the thread between you and your suppliers - allowing you and your team to focus on the care and wellbeing of your patients and residents.
We guarantee to save you time and money across many categories. By using our significant market leverage, we will reduce your spending with or without changing suppliers.
We can be your very own buying team with absolutely no cost to you or contracts to sign for our services!
We understand the importance of good food for residents' health and general wellbeing. We are perfectly placed to support care home catering teams and meet the challenges of residents varied, often complex dietary needs, managing issues around kitchen facilities and skill levels, and working to tight budgets.
But we offer so much more than just food. MPP can assist with procurement of medical and nursing supplies, chemicals, and equipment essential to the day to day running of your care home. During the Covid pandemic, we sourced over 5 million pieces of PPE for our customers.
We also know that services are a significant operational cost, and we can help you with a host of solutions. From a free health check of your utility costs to facilities management, waste services, telecoms and workwear, MPP are a one-stop shop for all your procurement needs.
Our planned preventative maintenance program includes legionella testing, fire safety, Lift LOLERS, equipment servicing, laundry servicing and duct cleaning, deep cleaning and kitchen extraction cleaning, gas and PAT testing, grounds maintenance, pest control, window and gutter cleaning and risk assessments.
We guarantee competitive pricing and will manage your service schedules and ensure your certificates are received on time.
We also offer HR support and can provide a free training needs consultation to up skill your employees. We work with numerous training providers and colleges across the UK and can offer impartial advice around funding streams, apprenticeship training and government incentives.
We promise to balance service, quality, and price to deliver a complete procurement partnership for you and business.
Visit us at www.mypurchasingpartner.co.uk to see how we can help you buy better.