11 Aug 2021
Life Interest Trust Wills – A solution to the complexities of modern family life?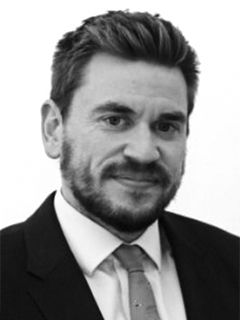 The number of disputes arising from Wills and inheritances is increasing as modern complex family dynamics pitch different members of blended relationships against one another.
In recent years, it has become increasingly more common to get remarried or cohabit with a partner who has had a previous long-term relationship, marriage or civil partnership.
The addition of extra family members, be they multiple former partners or stepchildren can sometimes lead to conflict after a person's death – with relatives from each family expecting to benefit from an estate.
Given the increased potential for conflict in these situations, testators may want to consider a Life Interest Trust in their Will and succession planning to ensure that their surviving partner and beneficiaries are supported.
What is a Life Interest Trust?
This type of trust allows various assets held within it to be either invested or retained for the benefit of a surviving spouse or partner.
It ensures that any income generated by such investments is paid to the surviving partner, ensuring they only have an absolute right to the income or the immediate use and enjoyment of a property held in trust but not the capital value of the estate.
After their passing, these assets and property can then be passed to other beneficiaries, thus ensuring their surviving spouses are cared for in their later years without affecting the potential inheritance of others.
What are the benefits of a Life Interest Trust?
There are many reasons why testators decide to incorporate these trusts into their Will but the primary benefits are:
Protection of assets – Using a Life Interest Trust ensures that your surviving spouse or partner can live out the rest of their life being financially supported, while the capital value of the fund is preserved for other beneficiaries, such as children. This prevents the estate from being broken up or disposed of should your spouse remarry.
Care home costs – Using a Life Interest Trust ensures that assets and capital from your estate are ring-fenced. They will not be taken into account if your surviving spouse is required to pay for either residential or nursing care in the future. However, any income from a trust could support a surviving spouse to cover their own care fees.
Inheritance Tax – Assets, property and capital given via a Life Interest Trust to a surviving spouse are treated as if they were an absolute gift, thus enabling the nil rate band to be transferred for Inheritance Tax purposes and helping to reduce any liabilities that may arise.
Bankruptcy – There is always a risk that a surviving spouse may face insolvency or bankruptcy. Trusts ensure that your partner has no right to the capital value of the fund, which means it cannot be taken into account during bankruptcy.
Ultimately, by setting up a Life Interest Trust within a Will you can ensure beneficiaries, be they children from former marriages or other relatives not related to your spouse, receive an inheritance as you had intended while ensuring your spouse is still sufficiently cared for.
What are the challenges associated with a Life Interest Trust?
Following the death of the first spouse, the surviving partner does not inherit property or assets directly, as they are held in trust, but they maintain the right to continue living in a property and will receive income from the trust.
This can be challenging for some surviving spouses as they are effectively reliant on the decisions of trustees when it comes to how much they can benefit from an estate.
If property held in trust is joint-owned it may also limit their ability to release equity from the property in later life and adds additional complexity to property sales.
When it comes to care fees, the inability to access the capital in a property, or a deceased spouse's assets, may also affect where a person can receive care, which may mean they receive lower-quality support.
For many surviving spouses, trusts of this nature can be frustrating while still providing financial assistance, but for the wider family and beneficiaries, it may offer peace of mind and ultimately avoid costly disputes later on.
If you would like advice and guidance on incorporating a Life Interest Trust into your estate planning and Will arrangements, please speak to Adam Hogg by calling +44 (0) 20 7240 0521 or emailing adam.hogg@mackrell.com