13 Oct 2021
Newcomer to the supplier market - Wippet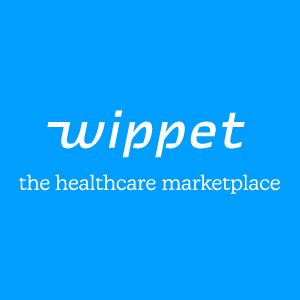 Care Shows have often seen new companies make a big splash and October's show is no exception. October's Care Show sees the launch of a new business supporting the care sector in the form of Wippet, an online marketplace which is promising to create quite a stir. Wippet is a B2B, many-to-many marketplace where customers can find everything they need - from beds to detergents, from uniforms to food. But like a shopping centre, it's clear who they're buying from so they can buy from suppliers they know and trust.
What's more, Wippet is free to the user and provides the simplicity of one website with one login, one basket and one invoice – the ultimate one stop shop.
Matt Oxley, Wippet's CEO, has previously held senior management positions in two of the country's leading elderly care providers and is the brains behind the idea. Having been responsible for procurement amongst other things in his roles, Oxley had become frustrated with the arduous, time consuming and expensive administration of supplier bases. Asked to comment on his company's forthcoming launch, Oxley said:
"I don't believe there's a care provider out there that couldn't benefit significantly from the efficiency Wippet will bring. Our mantra at Wippet is to make buying in healthcare simple. That's what we'll deliver from the moment customers first use our site."
A lot of noise is already being made about the impending launch of Wippet, which is known to have already signed up some of the biggest players in care supplies and services. Such is the confidence in Wippet's business plan that Oxley and his co-founders sold the business pre-revenue to secure the funding for what promises to be a business to watch.
Oxley continued:
"From the smallest residential home to the largest group, we know that time spent on unnecessary admin is time that can't be spent delivering care. Wippet is here to lift that load. We bring buyers and sellers together to provide greater choice and value in one place. And all our suppliers go through due diligence checks, to provide the assurance that customers can buy from known and trusted supplier brands - but without all the usual effort."
The platform itself will set a new standard in the B2B healthcare sector. John Barrowcliffe, Wippet's commercial and operations director, responsible for the technology platform, has commissioned and built such solutions before for the likes of John Lewis & Partners and Harrods.
"When we briefed the platform design we didn't use any other B2B ecommerce websites as our quality benchmark, we looked to the best of the consumer world. Why shouldn't people in B2B enjoy the intuitive and fluid experience of the sites they use personally? We've all enjoyed many-to-many marketplaces and their benefits with brands like ASOS, Airbnb and Deliveroo, we're just bringing the same technology to the care sector."
Although Wippet hasn't launched yet, there already seems to be a long line of customers keen to see what the platform can do for them, so the Wippet team will have a busy couple of days ahead of them at the Care Show at the NEC on October 13th and 14th.
"So far the response has been overwhelmingly positive, everybody we've spoken to loves the idea and can't wait to try it. We'll be doing demos at the Care Show and will love to meet more customers and suppliers alike," said David Meikle, sales and marketing director.
Customers and suppliers can also register their interest at www.wippet.com.