09 Aug 2021
Risk Assessment Profiling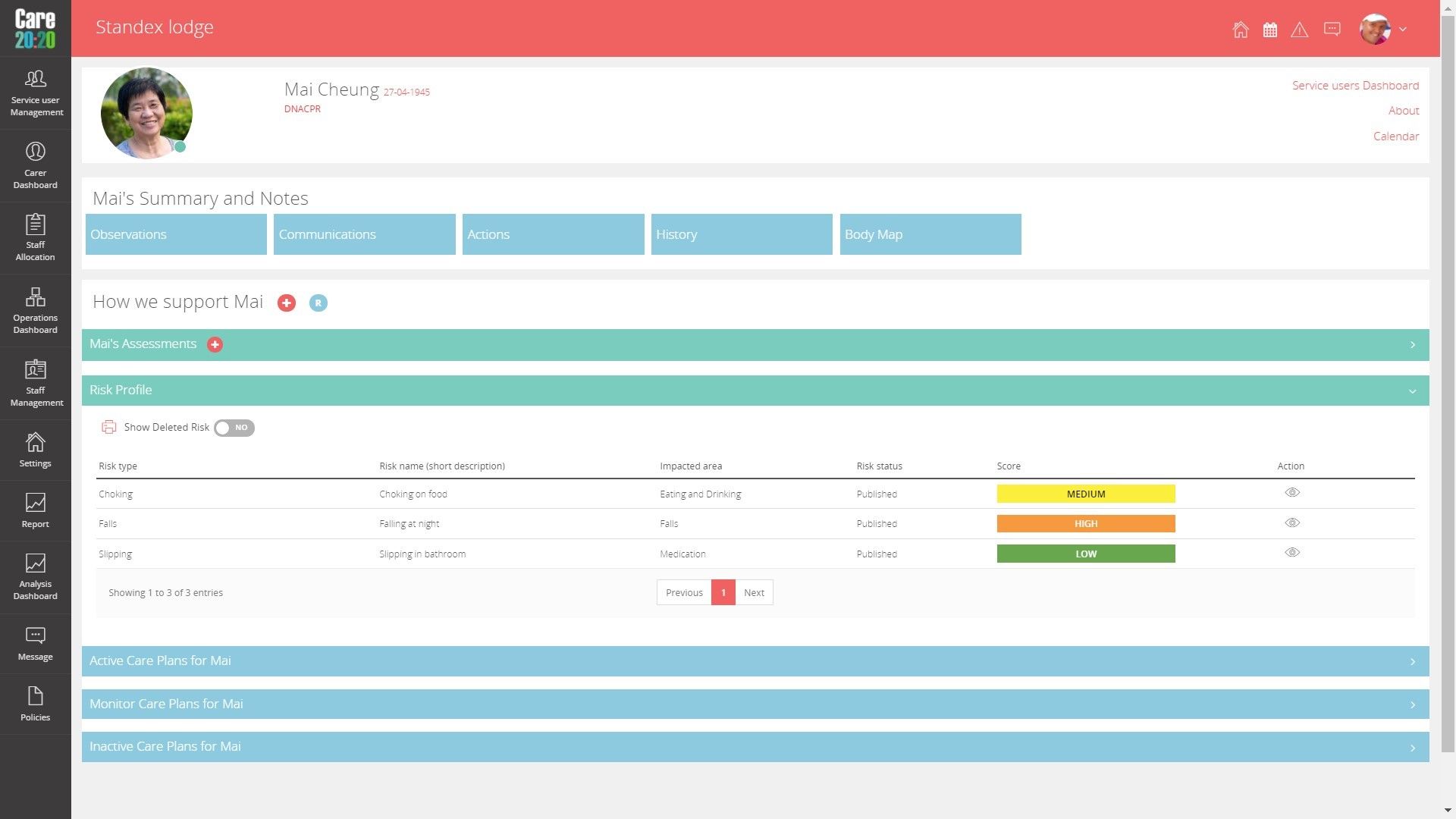 Integrated Risk Profiling for Digital Care Plans
Risk Assessment Profiling
Standex Systems Ltd has been trading in the UK for over 25 years and have amassed a wealth of care planning knowledge. We pride ourselves on delivering a quality service and work diligently to help our valued customers to meet the ever changing requirements within the healthcare sector.

We provide the completely integrated Electronic Care Management Software Solution which includes: Electronic Care Planning, Rostering & Staff Allocation, Time & Attendance, Domiciliary / Community Care Application, Family / Third Party Portal Integrated e-Mar Solution and Offline Application.

Standex ePlan cloud based care planning systems have modern and intuitive functionality, allowing staff to put the service user at the centre of the care they are providing and helping the care establishment and management to ensure excellent outcomes and ongoing positive inspections.

Standex e-plan supports outcome based care planning to achieve the aspirations, goals and priorities identified by service users. Our system delivers needs, support and desired outcomes, identifying the service user's preferences and priorities.

Assessment tools and risk assessments are included to identify and record needs/risk.

Our new risk assessment profile enables the service to complete comprehensive risk assessments using a 5 x 5 risk matrix (likelihood and impact) to determine a low, medium, high or severe risk score. The risk assessments are displayed on the main care plan page and can also be accessed via the care plans for quick reference and clarity.
A report displays all your service's risk assessment data for auditing, analysis and clear data capture for risk management planning, thus ensuring a safer service.
Contact us for FREE DEMONSTRATION on T: 01604 646633 or E: info@standexsystems.co.uk
www.standexeplan.co.uk
www.standexsystems.co.uk