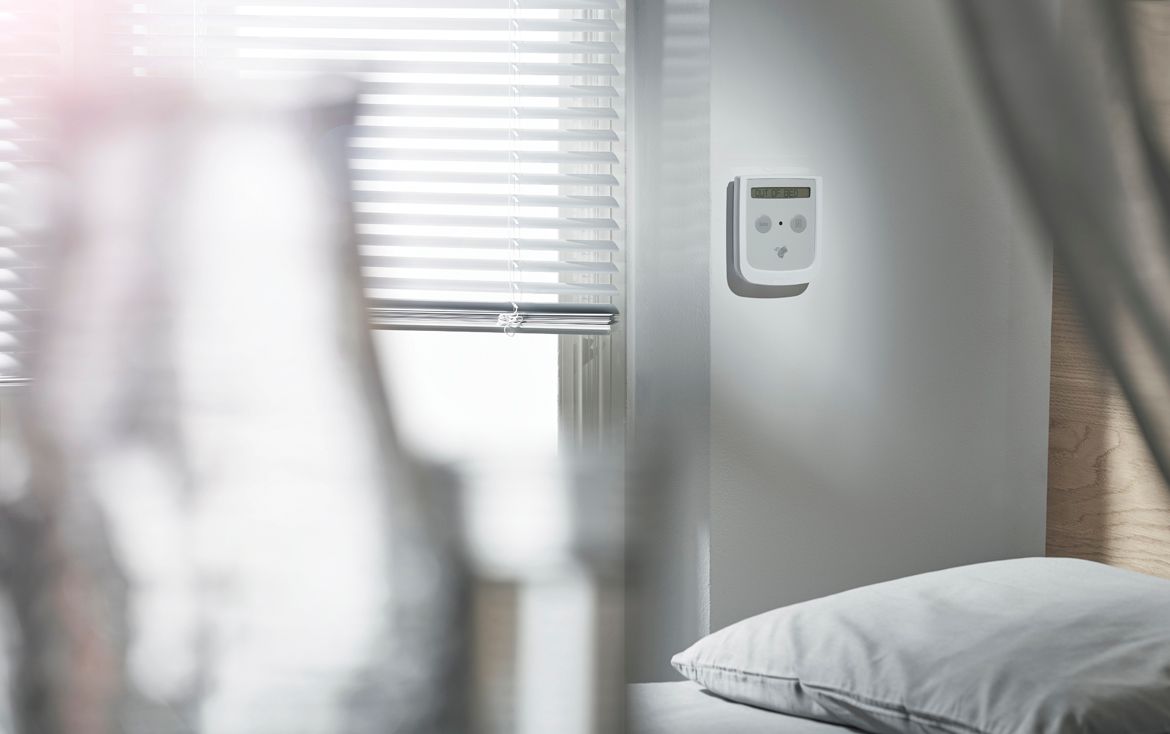 Intercall is a leading UK manufacturer of nurse call systems used in healthcare facilities across the UK and around the world.
Known internationally for their innovative products, including the Touch and 600/700 series, Intercall has made strides in supporting facilities that offer dementia care.
The Safeguard sensor monitors rooms where the resident is prone to wandering or falling at night. Positioned on the ceiling, the Safeguard sensor passively monitors bed occupancy using thermal imaging detection to provide accurate motion readings. This means that the resident can adjust their sleeping position without the risk of generating an alarm, unlike traditional pressure mats or other sensors which are prone to false alarms.
Intercall will be at stand H50 at this year's Care Show and are inviting delegates to meet the team behind the innovation.
If you're unable to attend the Care Show in-person, give them a call on +44 1403 713240 to arrange an online demo or visit https://www.intercall.co.uk/products/touch/safeguard-sensor