01 Sep 2021
The only Care Management System you will ever need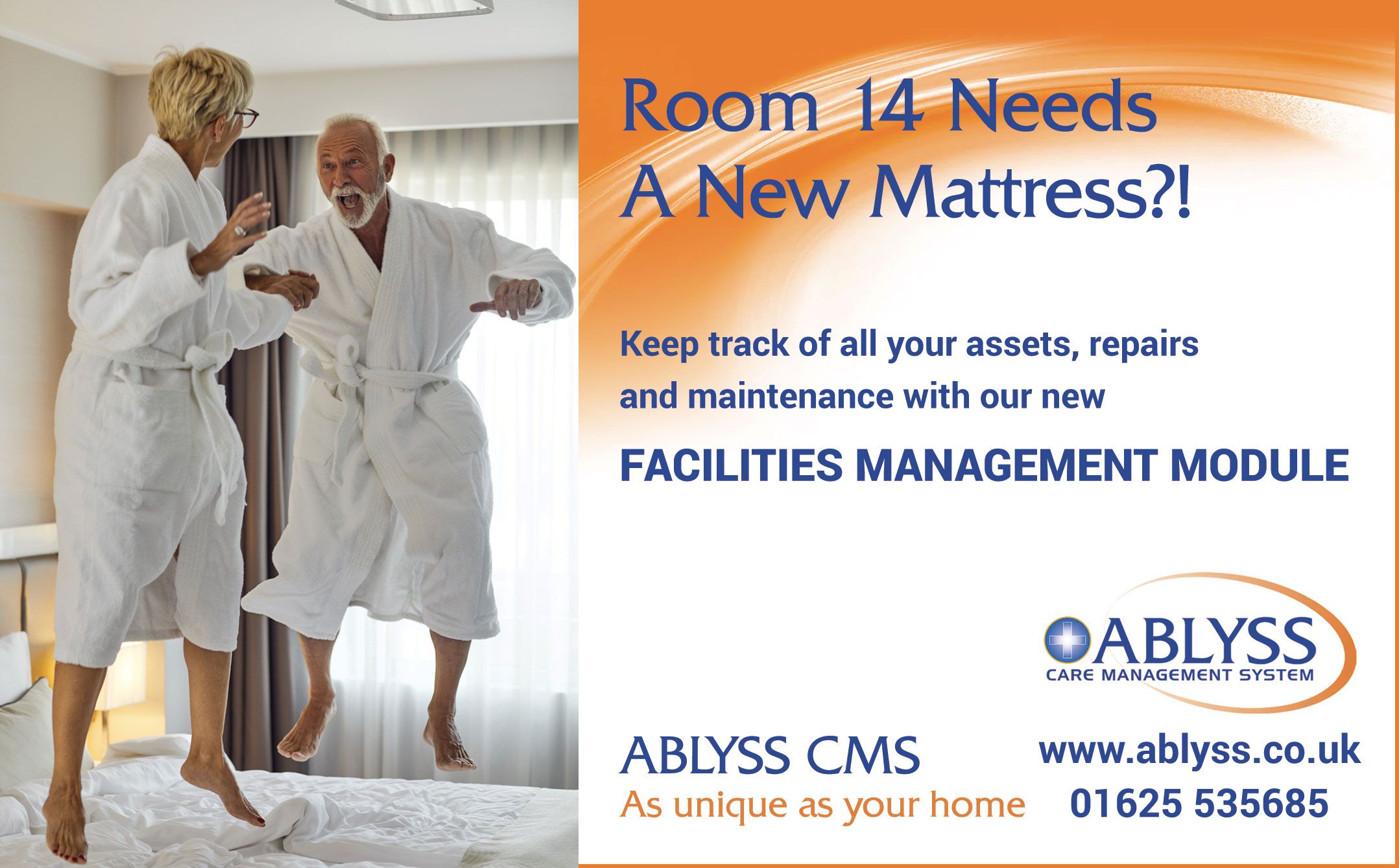 Does your care management system fall short of it's promises?
Those of you who have researched a variety of care home software systems will know that there is no 'one size fits all' with technology. Since we launched into the market, over 15 years ago, we have always remained true to our original vision and knowledge: to listen to what our customers need and provide a working solution.
We listen to all of the homes who are already part of the CMS family, as well as to those for whom we may have fallen short for, and together we continue to develop and grow Ablyss CMS into the system that YOU need. You are our greatest critic and we have evolved the system from your feedback.
Have you looked at what we can offer lately? It is certainly worth it. We have recently released CMS 8 with new and unique features inspired by our customer's needs. For example, did you know that we know have a facilities module? Here you can keep track of all of your home's assets and repairs, alongside scheduled log books and home audits. After all, no matter how excellent the quality of the care you provide, we all want an environment to be safe and compliant. We can help you to achieve and evidence this.
This is the newest string to our bow, but we continue to provide up to date and relevant software which includes:
Recording resident admission and discharge details
Care planning and risk assessments
Complete historical trail of evaluations
Shift handover and diary reminders
Medical notes, body-map charting and eMar integrations
Individual and home diaries
Messaging system
Accident and incident analysis
Rotas and absence tracking
Training and employee reviews
Design your own assessments and templates
Extensive security and auditing tools.
Its time to take a fresh look at software that is as unique as you are.
Call us for a free demo or 30 day trial on 01625 535685