04 Feb 2021
What can Traineeships do for home cares?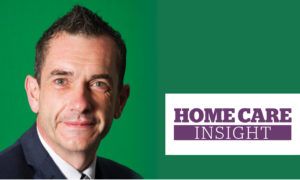 Business Development Director, Adrian Grove, highlights the numerous benefits of Traineeships to the care industry.
In 2020, the care sector was Qube Learning's strongest sector for placing trainees, making up 43% of all placements. Between March and July last year we recruited 210 trainees and 82% of these went into work following their traineeship – 36% as an apprentice and 46% into a new job.
Similarly, our apprentice starts were up by 14% after the first lockdown, outperforming many other training providers and of the 228 jobseekers that completed training with Qube Learning 42.3% resulted in direct employment.
To read the full article, visit: https://www.qube-learning.co.uk/2021/02/04/home-care-insight-what-can-traineeships-do-for-home-care/