Automated Purchasing & Accounts Payable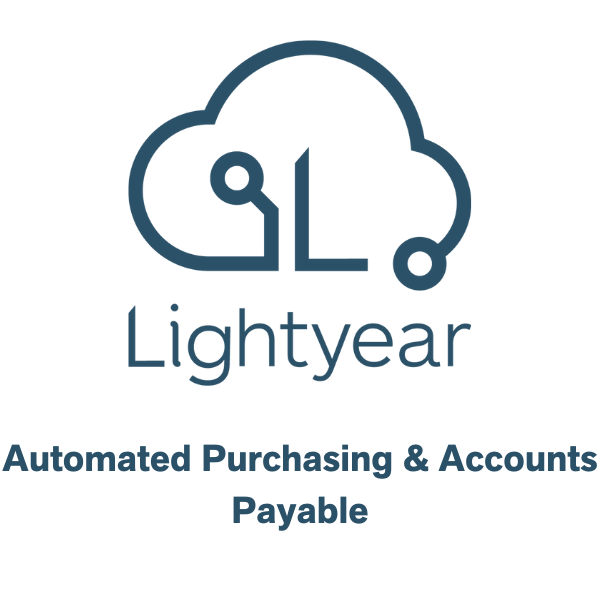 Lightyear is an award-winning, 5* cloud app built to automate large SMEs and enterprise-level Purchasing and accounts payable processes.
Lightyear offers unlimited users & entities, Partnership Programs & referral schemes, unbeatable technical support, free demo & a 30-day free trial.
Our Procurement & Accounts Payable approval workflows allow Purchase Orders and bills to be approved in seconds, saving businesses more than 80% of their costs & time while also removing human error. Lightyear's instant data extraction enables businesses to get a real-time overview of their payables data & our new business intelligence feature allows them to make smarter & better-informed cashflow & forecasting decisions.
Benefits of automating your Purchasing & Accounts Payable:
Cost Savings: Reduce operational costs by automating manual tasks and optimising procurement.
Efficiency: Speed up processes, improve accuracy, and eliminate bottlenecks for a more agile operation by up to 80%.
Visibility: Gain real-time insights into your financials, suppliers, and spending patterns for better decision-making.
Compliance: Minimise compliance risks and ensure adherence to financial regulations.
Supplier Collaboration: Strengthen relationships with suppliers, leading to better negotiations and improved service.
Scalability: Grow your business without worrying about scalability limitations.
ROI: Achieve a rapid return on investment through cost reductions and process improvements.
Our Purchasing and Accounts Payable Solution empowers your organisation with the tools needed to drive efficiency, reduce costs, and maintain financial compliance. With automation, analytics, and a user-friendly interface, this product is the catalyst for transforming your procurement and finance departments into agile, strategic assets. Experience the future of purchasing and accounts payable today.