05 Oct 2023
Civica Roster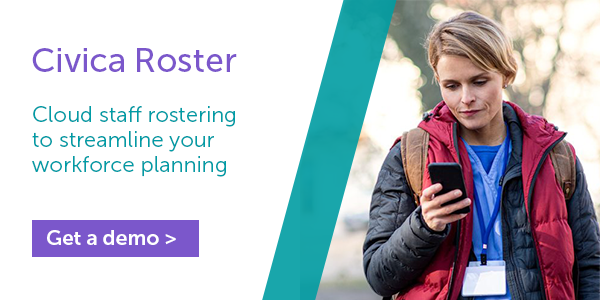 Civica Roster can adapt to different environments and workloads, allowing you to streamline your workforce planning, no matter what your industry.
It helps organisations roster contracted and flexible staff efficiently, predict and manage demand and monitor time and attendance.
Enables delivery of better process control

Unlocks your internal capacity to reduce agency costs

Flex your resources to meet demand and provide safer staffing.
Using our cloud software, you can easily roster and share working schedules in one place giving flexibility across multiple companies, sites, departments and teams.