eMAR - Electronic Medication Administration Records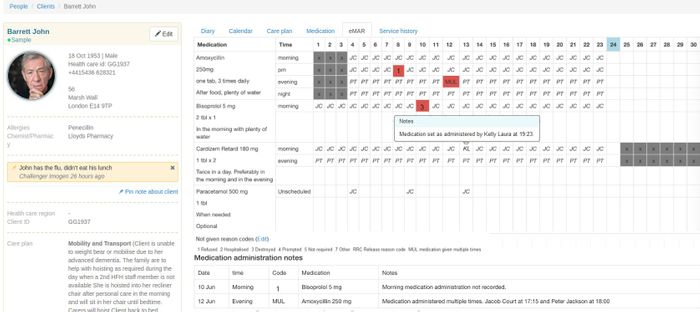 How NurseBuddy eMAR helps you?
Homecare managers can monitor that the visits have been performed in accordance with the service promise and track the necessary information of the given medicines.
Care Workers mark easily all the given medicine and they rest easy as they know that all is done correctly.
Clients and their family members can rely on careful and trustworthy care.
How can I get it?
If you are a current customer you can activate this feature very easily from the software. Just open NurseBuddy and the eMAR -tab. You'll receive a message that asks you if you want to activate the feature. Just accept the terms of service and it's all up and running for you. If you want to learn more, you can contact our customer support (Mon-Fri 9-17):
Email: support@nursebuddy.fi
Phone: +44 161 818 6518
Live Chat: Click the chat bubble when using NurseBuddy