11 Sep 2023
Employee Self-Service App for HR Queries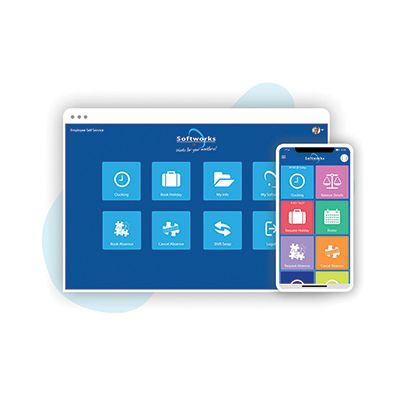 Softworks Employee Self-Service is a Desktop and Mobile App that allows your employees to record their time and attendance, check work schedules, request leave, view Flexitime and leave balances and update personal information.
Employee Self-Service App links to the core Softworks Workforce Management Software giving the employer and the employee the most up-to-date information at all times.
Improves Efficiency - With minimal training, employees can access personal information, request leave and view work schedules or holiday balances – this reduces the number of queries to HR and line managers.
Managers receive an email notification when employees request leave and approve those requests directly through email – which improves response times, reduces admin and keeps employees satisfied.
Access to Information - One central hub for everything – no more waiting for line managers, HR or Payroll departments to respond to queries. Employees can easily manage their time and personal details and have more control over their working lives.
Flexible Working - Employees can use the Employee Self-Service portal to view accurate Flexitime balances or Clock In or Out to record working hours while working remotely. Perfect for organisations that have flexible or remote working policies.
Enhanced Employee Engagement - Giving employees access to their information gives them more control over their working lives and creates a culture of motivated and empowered people.