20 Aug 2019
IQ:careplanner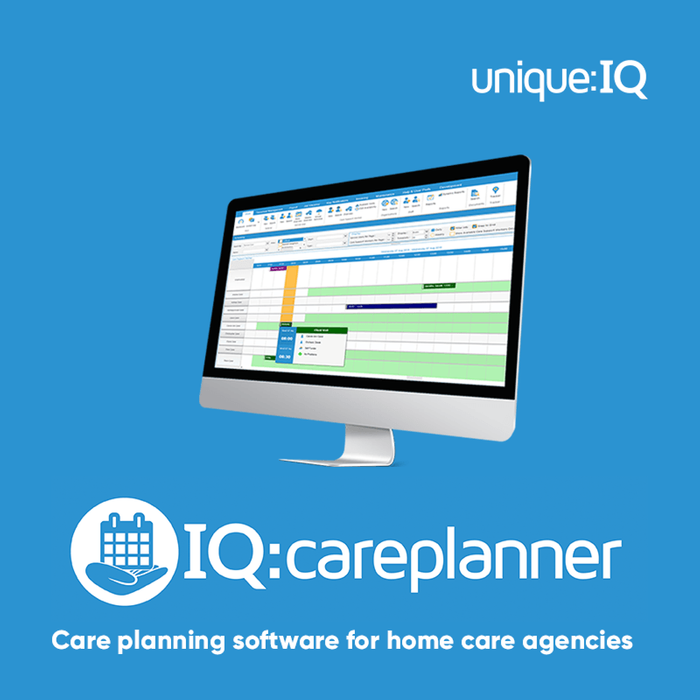 Unique IQ's IQ:careplanner software is a full care management system designed for the home care sector.
Features include:
Scheduling & rostering - book ad-hoc and recurring visits and see available care workers at a glance.
Best matching feature - IQ:careplanner can allocate carers to service users based on Unique IQ's best match technology, taking into account care worker experience & skills, geography, continuity of care and service user preferences, along with many other factors.
Care Plans/eMAR - automatically generate care plans based on service user records and push information to IQ:careplanner's integrated eMAR solution.
Staff records management - log and book training, coordinate appraisals and monitor when qualifications are due to expire. IQ:careplanner can also manage job vacancies and recruitment.
Risk management - track, monitor and resolve accidents, incidents and safeguarding issues.
Payroll & invoicing - accurately calculate payments, process invoices and integrate with accounting systems such as Sage and Quickbooks.
Real time reporting - get an overview of the running of your agency from one easy dashboard, including unallocated visits, complaints and enquiries.
Dynamic reporting - fully customisable reports so you can analyse the critical information you need about your home care agency.
Client & family portal - service users and family members can access important information about their care, as well as book visits and send messages, via a secure web portal.
IQ:careplanner and IQ:timecard, Unique IQ's twin software products, work together seamlessly to provide a full care and workforce management system for home care agencies.