Risk Assessments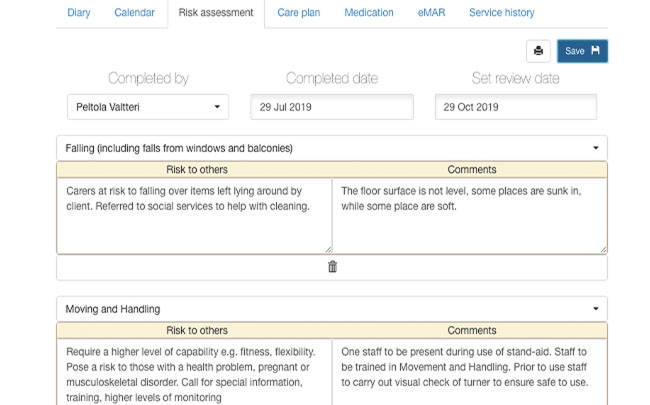 Identify hazards, evaluate the degree of risk and to put into place control measures to minimise the risks for your staff and clients.
You can document any potential risks such as moving and handling, slips and trips, violence or challenging behaviour.
Information is stored as part of the client's profile, allowing you and the carers to access it at any time.