31 Jul 2019
The Fourth Platform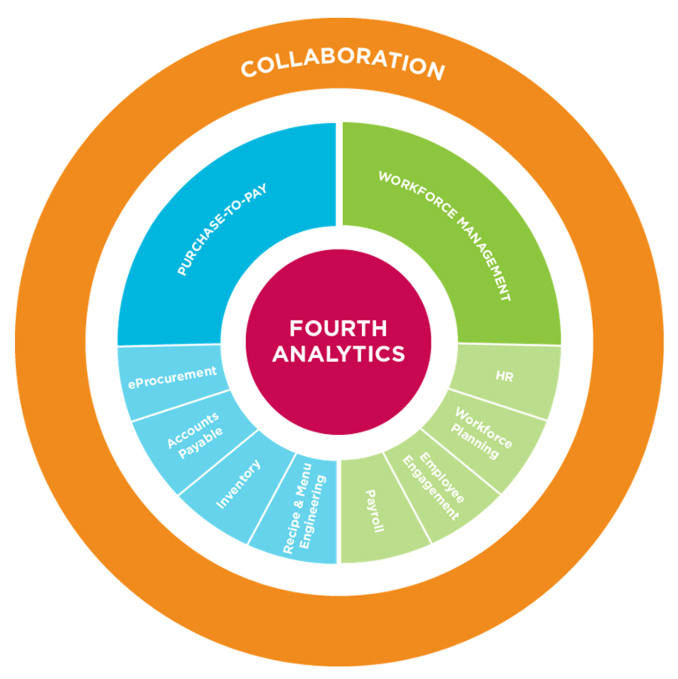 Workforce Management
Our software helps you hire and retain the best people, get them in the right place at the right time, keep them engaged and pay them accurately and on time. It saves home managers hours of time in administration and lets them focus their time where it matters – with residents and staff.
Purchase-to-Pay & Inventory
Our solution enables complete control over menus, recipes, nutritional information, purchasing, inventory and invoice processing. It helps you cut costs and eliminate errors, reducing waste and improving supplier management.
Data & Analytics
Fourth Analytics turns raw data into real evidence for better decision making. It brings to life insights derived from multiple data sources in vivid, easy-to-use graphics across inventory, labour and payroll, recipe management and purchase-to-pay, plus data from other systems to highlight previously unavailable correlations for even greater insights.