Acticheck offers unrivalled coverage due to its wear adoption rate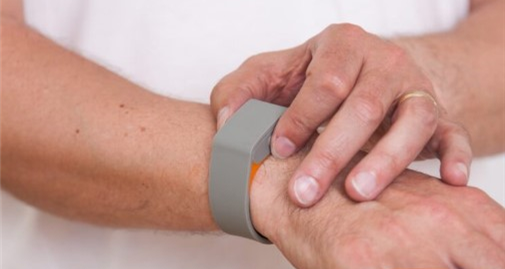 Acticheck's permanently worn Wristband offers up to 800% more coverage and protection than some other telecare systems.
Acticheck have developed a system that really puts the user at the centre allowing them the confidence to remain active for as long as possible with the reassurance of an escalation to their own support network or a 24/7 alarm receiving centre. The Acticheck wristband has a one year battery and is waterproof as well as having award winning styling making it easily adopted by users. No other system can offer SOS, falls, I'm Ok welfare checks and activity tracking in a permanently wearable device.
Mrs. L says
"It saves my family having to check up on me every day. It really is light and comfortable to wear. The I'm OK checks work exactly as I wanted and I can shake my wrist instead of pushing a button. The features can be enabled and adjusted as my needs change. The setup is relatively easy and the customer support is brilliant".
Acticheck is able to proactively tell if the wristband is being worn as well as monitor activity levels throughout the day and night.
Acticheck's wristband has the ability to offer a significant increase in proactive support for the user, improving their lives and offering measurable savings in other avoided costs like avoiding escalation of care needs.
https://youtu.be/ypi1a5iLvV8