26 Sep 2023
Artivis Unveils Advanced Scheduling Software for Home Care Industry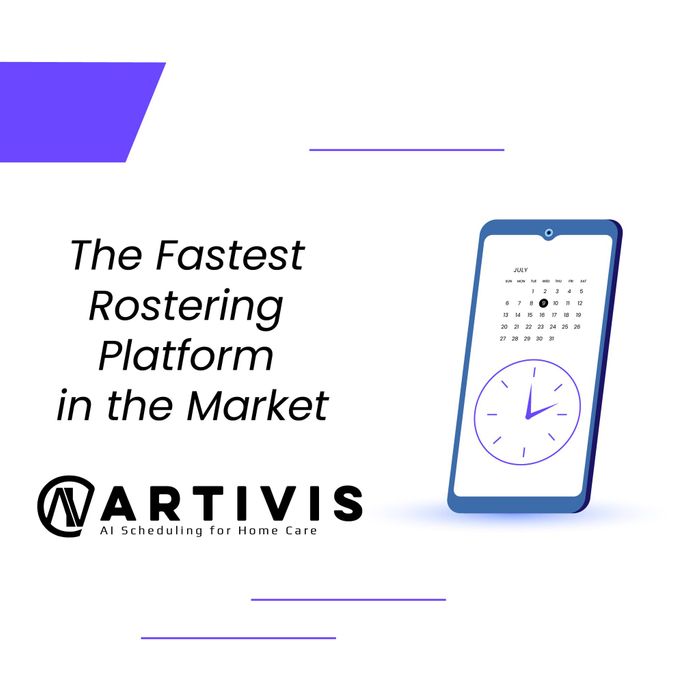 About Artivis:
ARTIVIS stands at the forefront of blending innovative technology with compassionate home care. As an AI-based IT solutions provider, the company boasts a unique blend of seasoned professionals from the home care sector and brilliant software engineers and data scientists. This synergy ensures that their solutions are not only cutting-edge but also deeply rooted in real-world needs. ARTIVIS is on a transformative journey to reshape the home care landscape, ensuring satisfaction at every touchpoint. Their mission is to adopt artificial intelligence and data analytics for the home-care industry, enabling unparalleled operational efficiency and service excellence.
Unique Benefits of Artivis Scheduling Software:
Minimize Travel Time Expenses: The software identifies the most optimal travel times for all visits, ensuring that allocation quality remains uncompromised.
Guarantees Efficient Utilization of Care Workers: Artivis ensures that care workers are efficiently utilized, promoting an unbiased distribution of workload.
Fastest Rostering Platform in the Market: With the ability to guarantee error-free allocations instantly, the platform can handle 1000 bookings in under a minute.
Recommends Instant Smart Solutions for Emergency Covers: In times of emergencies, users have instant access to multiple alternative solutions at their fingertips.
One-stop solution for payslip and invoice generation: The software comes integrated with holiday pay computations and offers flexible pricing plans, ensuring seamless payslip and invoice generation.
Centralized Alerts and Actions for Improved Service Quality and Assurance: With Artivis, all outstanding action items related to data and booking issues are never missed, effectively eliminating human errors.
Book a Free Demo:
Ready to revolutionize your home care agency with AI-driven solutions? Sign up for a demo with Artivis and experience the future of home care: http://wp.artivis.co.uk/