29 Sep 2023
Award Winning Healthcare Carpets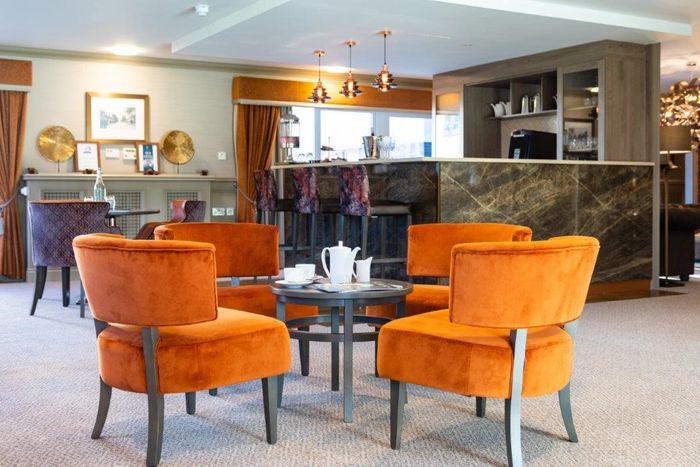 We are exceptionally proud to announce that we have been awarded Winner in the category of Healthcare Flooring - Care Homes at this year's Contract Flooring Journal Awards.
The winning project featured our installation at Cinnamon Care Collection's Healthland House. A stunning home created by the Catalyst Interior Design Team and featuring a number of our ranges including Equinox Evolve and Manhattan, Geform and Origin in a variety of colours from the Evolution Collection.
The stylish décor and furnishings reflect the resident's choice of lifestyle and complement the first-class compassionate care that is provided at the home.
The designs and colours of the Evolution Collection add that splash of colour and support signature schemes in feature areas. The use of the Equinox Collection in the dementia-inclusive areas helps to support those living with a cognitive condition and helps to provide an environment that is therapeutic and aims to reduce stress-related behaviours.
Both collections, with their innovative product features, provide the perfect flooring solution for such a caring environment.
Come and view our collections at stand D80 and see how we can enhance your care environments.
https://youtu.be/g93zJH9QxX8