22 Mar 2023
Care: The Golden Years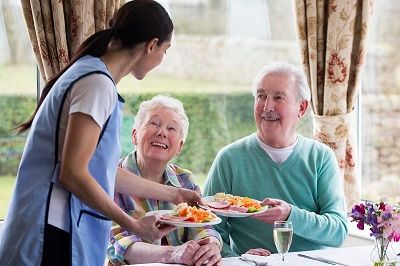 Age is just a number!
It is projected that by 2066 there will be around 20.4million UK residents aged 65 years and over, making up over a quarter of the total population (26%) ¹ and 5.1 million people aged 85 years and over, making up a further 7% ¹. These age groups combined have been coined The Golden Years. To put this into context, 2016 figures showed that those aged 65+ made up less than a fifth (18%) of the population, whilst 85+ made up only 2% ¹
We have recently received a well-timed and extremely sought-after piece of research from KAM Media, highlighting The Golden Years generation. The research, conducted in December 2022, explores the attitudes and behaviours of those that are 65 aged and older, looking into what makes them tick and their key characteristics against other key target age groups.
Characteristically, The Golden Years is a generation with the largest spending power, this is billions more than Gen X, Y, Millennials and Z combined. It is reported that this generation's spending increased by 75% in the last 18 years and by 2040 they will be spending 63p (Vs 54p in 2018) in every pound in the UK economy ².

This is also reflected in the ingredients that they buy, looking towards seasonal and fresh ingredients as much as possible. With these products typically costing more, 28% say that they are more accepting of the more premium and sustainable sourced products. Sustainability is top of the agenda for many people and businesses and an important factor for over a quarter of The Golden Years when choosing an out of home venue for eating/drinking.
Almost half of Golden Years say that they are eating healthier now than 10 years ago as 75% describe their diet as healthy
In the wider market, we are seeing a continual rise with those following vegan, plant-based, vegetarian etc diets and the Golden Years are no exception – 17% of those surveyed follow a flexitarian diet, meaning that they are actively looking for those meat-free and dairy-free alternative choices.

To find out more about The Golden Years generation and how your food operation can cater for them, please contact your Creed Account Manager or simply visit our Care Asset Hub for further insights and tools.
Sources:
1. ONS, 2022
2. Maximising the Longevity Dividend, ILC
KAM Media, The Golden Years, 2023