24 Aug 2023
CareLineLive is now NHSX accredited as a DSCR provider for Home Care Agencies – save up to 50% of costs for the first year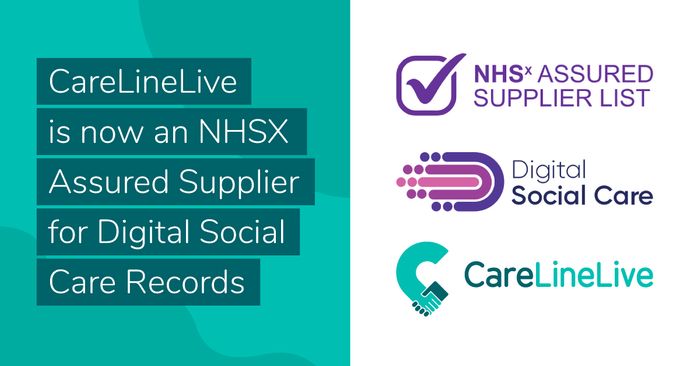 Save up to 50% of your first year's fees when you use a DSCR accredited software supplier
CareLineLive has been accredited by the NHSX as a trusted software provider of Digital Social Care Records (DSCR) on their Dynamic Purchasing System (DPS).
Home care providers can now deploy CareLineLive and get grant funding for the 1st year's costs by accessing the Adult Social Care Digital Transformation Fund. This fund has been set up to meet the government's target that 80% of CQC-registered providers, and over 80% of people in receipt of care, have a digital social care record by March 2024.

The £8.2M grant funding is provided via your ICS so that social care providers can implement and evaluate digital care technology such as CareLineLive. You can get up to 50% of your costs for the first year paid.
Currently 13 ICSs have received £679,500 each to distribute. These ICSs work in partnership with local government, health and care partnerships and care associations. Click this link to find out more about what you may be eligible for.
Find out more about CareLineLive and enquire about further discounts including their 12 months for the price of 10 offer which you'll get on top of any DSCR funding at https://carelinelive.com/dsc.
If you would like even more information there is a longer article here https://carelinelive.com/dscr-accreditation-nhsx-approved-supplier/