18 Sep 2023
Continue to Reflect …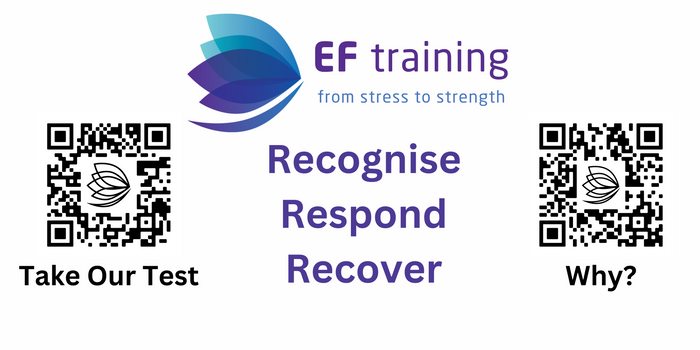 Jayne Ellis, CEO/Founder of EF training has written Part 2 Reflecting and Responding to Compassion Fatigue
Jayne, who has co-written the self-care and well-being chapter in the Royal Marsden Nursing Manual and many articles in various publications, has made major inroads, along with her highly experienced team of trainers, into getting the vital message across of the importance and need for self-compassion, by helping delegates to recognise the symptoms of compassion fatigue and build their own self-care toolkit. This has been achieved by Jayne's self-penned proactive training course; Recognising & Responding to Compassion Fatigue.
First written about in the late 1980s by an American Traumatologist called Charles Figley. Compassion Fatigue is described as 'the natural consequence of stress resulting from caring for and helping traumatised or suffering people or animals.'
EF training has been delivering and consistently developing this course for over 5 years. This has enabled the business, via detailed and conscientious monitoring, to build a bank of very positive statistics and data proving the great impact of the training on staff well-being and, therefore, the knock-on effect to organisations retention and sickness levels.
The said statistics are as follows: -
70% increase in staff retention
60% decrease in staff sickness
100% of delegates saying that this training should be mandatory
100% of delegates saying training helped them cope better at work.
With a view to ensuring what is learnt via the training is sustained, Jayne has now written Part 2 of the training… Reflecting and Responding to Compassion Fatigue, which expands and enhances the delegate's understanding and offers further tools and strategies.
For more information regards our training and speaking engagements please contact at natalie.farran@eftraining.co.uk