09 Oct 2023
Fewer than 1 in 10 care professionals believe patients receive quality interactions with carers, reveals Ontex research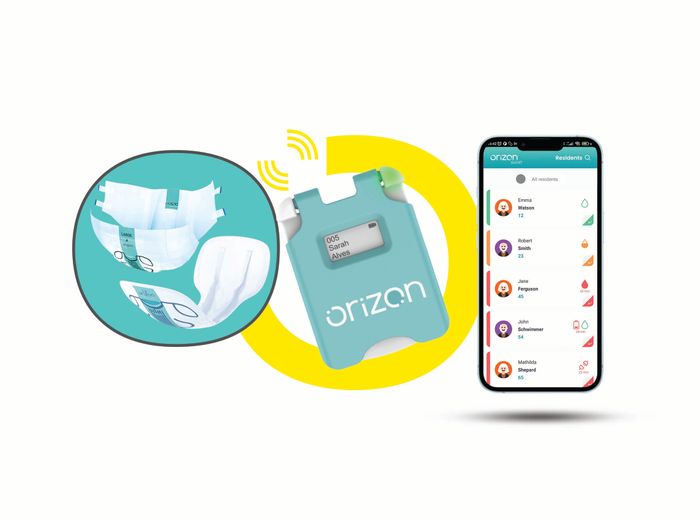 Care Show poll exposes concerns of care workers, with staff shortages and lack of time identified as issues
A study of over 200 Care Show delegates by leading international personal hygiene group Ontex has uncovered a range of concerns that are affecting the sector – with a significant 93% confessing they believe residents in a care setting are not experiencing quality interactions with staff.
Questioned on the reasons behind poor resident-staff interactions, half (50%) blamed lack of resource, 43% pointed to time constraints, while 7% identified inadequate training.
The newly-released findings are the result of research conducted at the Care Show 2022, which preceded Ontex's launch of its Orizon SMART continence care solution.
Described as a digital incontinence care assistive technology, the new product features a rechargeable transmitter clip that notifies caregivers when residents require changing. It has been proven through trials to improve resident sleep, increase optimisation of work routines, reduce costs and can enhance sustainability due to less laundry changes.
In fact, Ontex's Care Show research suggests that the sector is ready for such innovation, with 89% stating they were willing to embrace new technology that could improve continence care.
Furthermore, it answers the call of 46% of those polled, who cited their top priority as improving resident dignity.
Angela Gillespie, Distributor Channel Manager at Ontex, explains: ""It's important that we have an understanding of what's happening in care settings across the country, and this research offered additional valuable insights into the feelings of those care workers on the frontline."
"Just 7% told us that they believed individuals receive quality interactions with carers, and this has to be tackled. We know that Orizon SMART is an easy-to-use solution that can free up much-needed resource by monitoring wetness saturation and alerting caregivers when protection should be changed.
"Not only does this product improve resident sleep, it provides quality of life benefits, it preserves dignity and means care staff work schedules are optimised. Employee workloads are reduced, thanks to a decrease in the overall number of wet beds – enabling staff to focus on social merging and quality interactions."
Ontex will be exhibiting its Orizon SMART continence solution at Care Show 2023 in Birmingham on 11-12 October 2023. Visit the team to learn more at Hall: 3 Stand: J90.