24 Aug 2023
Free eBook on running a home care business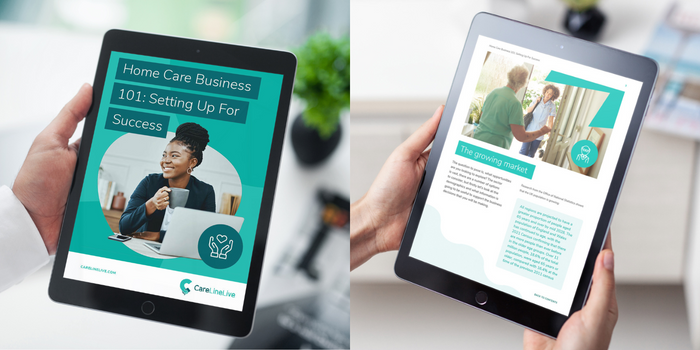 Unlock the potential of your home care business with CareLineLive's free eBook Homecare Business 101: Setting Up For Success. Improve your marketing, recruitment, retention and compliance.
Home care management software provider CareLineLive has written a comprehensive guide on how to start and/or improve a home care business.
Called Home Care Business 101: Setting Up For Success, the eBook will help you with:
Understanding the options for setting up a home care business
Selecting the right technology
Compliance, regulation and legislation
Recruitment and retention
Marketing your home care business
This free, beautifully designed eBook will improve your knowledge on how to run a domiciliary care business efficiently, effectively and profitably.
It's the ultimate guide to setting up and running a successful home care business.
For further information and to download the free eBook go to https://carelinelive.com/home-care-business-101-ebook/