The future of independent living in the UK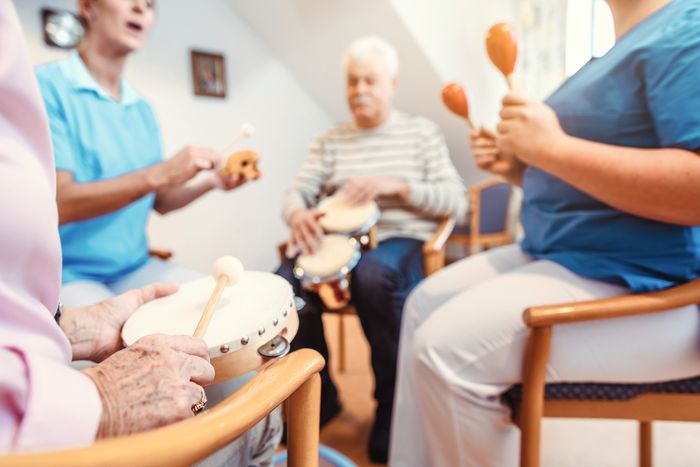 How we can help provide safe independent living
We provide solutions to independent and extra care facilities and our long lasting partnership with Housing 21 demonstrates how Miele Professional products have been used to help residents maintain independence while supporting infection control and hygiene requirements.
Housing 21 was founded in 1921 by the Royal British Legion to house ex-servicemen and widows after the First World War. It has continued to develop and modernise ever since; working constantly to provide a better quality of life for residents. Over the past few years, the organisation has developed its extra care facilities and placed a focus on refurbishment and the modernisation of properties for its retirement houses. There has also been emphasis on digitalisation, providing all court managers with tablets and residents with monitors to enable remote communication.
To help ensure compliance with health and safety standards within the laundry, the organisation turned to Miele. Manjeet Sandhu, senior category buyer at Housing 21 said: "The laundry room is incredibly important to us as it's used on a regular basis by residents. Reliability is key here and Miele has been able to provide continuity for a number of years".
Housing 21 currently has over 150 courts of extra care properties through the UK, all of which are fitted with the Little Giant washers and dryers. The longevity of the products has enabled the organisation to make huge savings as their previous laundry equipment had to be routinely replaced. The fact the machines are WRAS category 5 approved provides peace of mind that they are compliant with hygiene regulations and help prevent infection. Crucially, the laundry equipment is simple and easy-to-use for residents, especially as some have disabilities.
Manjeet added: "Miele provide some really useful instructions for residents which breaks down and explains the different settings meaning they can use the full functionality of the equipment quickly and easily. They also provided a visual aid which shows they truly understand our resident base and can make the washing process smoother, regardless of who is using the machine."
To read the full research results, please visit: https://netmagmedia100.wufoo.com/forms/s85dz811svwpko/
Accomodating an older population
There are many products available to ensure the safety and comfort of an older population. Examples include handrails to prevent slips and falls, thermostatic showers to avoid scalding, secure access to retain independence, good air quality to minimise respiratory issues, insulation to maintain warmth in the winter months, and easy to use appliances, e.g., washing machines and dryers.
While the benefits of installing these types of products are well understood by respondents, there are a range of challenges preventing housing professionals to prepare for the looming crisis.
According to respondents, the most common barrier preventing the adoption of such products is cost, followed by the lack of government funding. Other areas include lack of relevant information, installation issues, a focus on younger tenants, Covid-19, not enough tenant demand, and a lack of skills. Addressing all of these problems is likely to take time but there needs to be more awareness around these issues and the impact it will have on the elderly population over the next twenty years and beyond (after all, this could be our future selves) and an urgency to act.
In addition, taking steps to make accommodation fit-for-purpose will bring wider benefits. For example, English health charity, The King's Fund, reported that every £1 spent on improving warmth in vulnerable households will yield £4 in health benefits, while every £1 spent on home improvements will lead to £7.50 in savings for the health and care sector, not to mention, help residents lead a better quality of life.
According to the Office of National Statistics (ONS) one in four UK citizens will be over the age of 65 by 2041, and by the same year, the amount of people aged 85 or older will double to 3.2 million. With our population getting older, will the country's housing stock be equipped to meet the requirements needed for elderly residents?
Research by Housing, Management and Maintenance Magazine, sponsored by Miele Professional, highlights that at present the UK does not have housing stock in place which can effectively support this future growth. Despite 80% of the housing needed already in existence, these are not fit for purpose and properties will need to be retrofitted to safely accommodate the elderly. Less than one third of housing professionals would describe their housing stock as sufficient enough for older residents.