12 Sep 2023
HOBART Service UK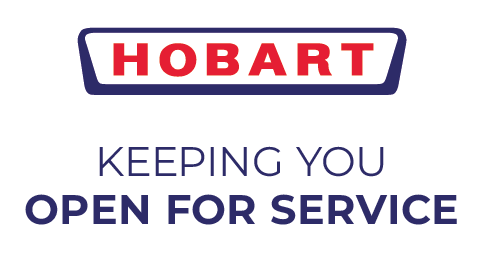 HOBART UK Service supporting you maintain your equipment for guaranteed spotless hygienic finish
Come and meet the team at the Care Show. HOBART Service UK is extending their knowledge and experience with customers to ensure HOBART and ITW equipment is optimised and ready for service everytime.
HOBART Service UK technical experts will be providing demonstrations to get the very best from your HOBART machines and Hyline by HOBART – our specifically developed equipment warewash solution range.
By visiting stand H63, you can learn how to save £££s and reduce single-use plastics by trying our Hyline by HOBART chemical calculator. Hyline by HOBART is specifically developed 'best-in-class' cleaning detergents, disinfectants, salts and rinse aid to provide a bacteria free, spotlessly clean wash every time. You also receive up to 25% discount by placing an order at the stand.
HOBART Service UK customers are a trusted partner of facilities management companies and end users – from Horeca to NHS Trusts to education, public sector and beyond.
Keith Mackie, Managing Director for HOBART Service commented:
"We are delighted to be part of The Care Show to help share our knowledge and expertise. Our proposition to the market has always focused on us maintaining HOBART machines. Our dedicated teams ensure customers receive the highest level of service, tailored to the specific brand of equipment, there when they need us"
BOILERPLATE (UPDATED FOR THIS PRESS RELEASE)
HOBART Service has the UK's largest field force specialising in catering equipment maintenance. Our specialist service technicians are factory trained in HOBART and Bonnet catering equipment.
HOBART Service directly employee over 100 technicians nationwide, offering a fast response and repair when equipment breaks down, minimising downtime and covering the UK with over a 94% first time fix rate in the industry. Quality service, Hyline by HOBART, OEM parts and expertly trained, experienced technicians ensure Hobart provides maximum uptime for our valued customers.
FINAL NOTE: For more information on HOBART Service's deal initiative or to enquire about being a part of the scheme, please contact our dedicated National Account Manager Siana Rawlings < 07977 071 441>
Or visit the website: www.hobartuk.com/service/overview/
https://youtu.be/BJEGqtps-8Q