SEBO BP60 Cordless Vacuum Cleaner – Power unleashed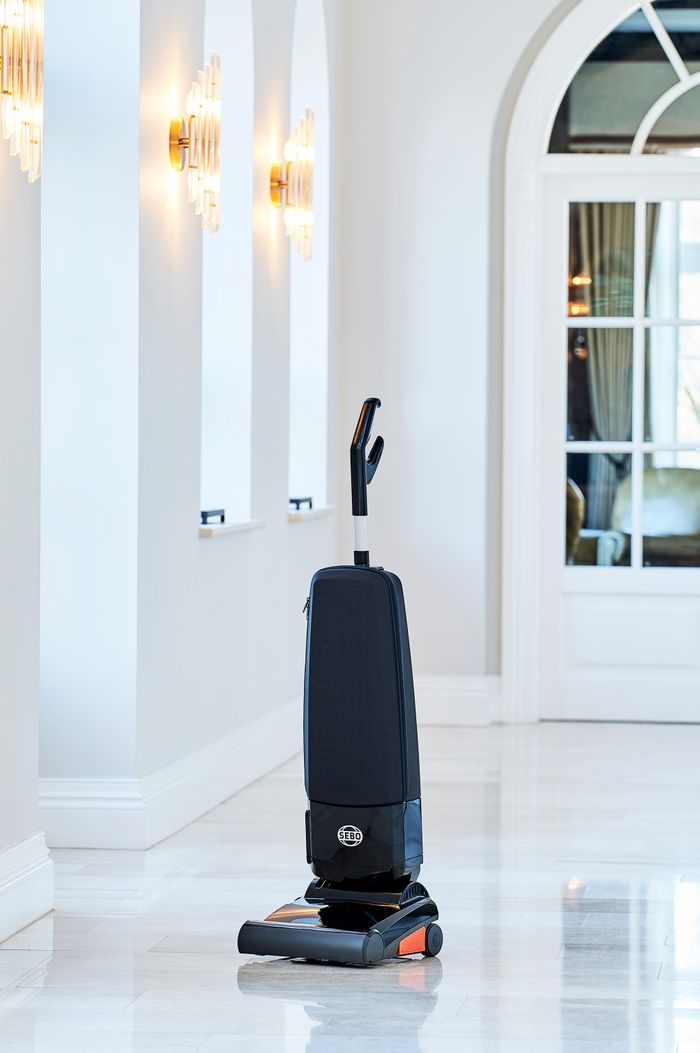 The new BP60 cordless upright from SEBO has been thoroughly designed for commercial use and is built for durability and performance.
Many cordless machines suffer from a very small battery capacity inhibiting their suitability for commercial use. The BP60 can run at full power for 60 minutes and to charge the 308Wh battery to 100% takes only 250 minutes. Cordless vacuum cleaners can also lack dust capacity. The BP60 features a large 5.5l bag which is made from a technologically advanced 4-layer electrostatic fleece material. The electrostatic fleece has a number of benefits. It is immensely strong and has a very high level of filtration making handling it safe and hygienic. Its filtration level is so good, that it is the only filter required in the BP60, reducing cost of ownership and maintenance required.
As you would expect from SEBO, there is a host of hidden innovation inside the machine which takes impeller technology to a new level of performance and reliability. Both the brush roller and the turbine are driven by timing belts which together enable the 300W motor to give cleaning performance equal to a plug-in vacuum cleaner which uses far more power. To protect the belts and motor the BP60 has an ingenious, simple and reliable magnetic system which will automatically release the on/off button to turn the machine off if the brush becomes jammed. Blockage clearing is made easy as there is a spring- loaded access door on the base of the vacuum. The brush roller, which is common to other SEBO models, is simple to remove by hand without the need for tools. The vacuum cleaner also works when flat to reach under furniture.
Powerful performance, long run time, reliability and ease of use – The SEBO BP60.