Transforming care for people with learning disabilities and difficulties using Person Centred Software's Digital Social Care Record System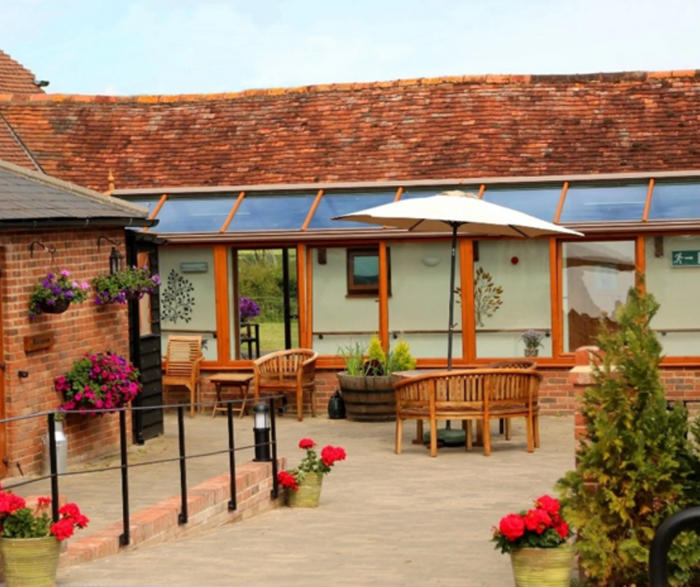 About Quality Reliable Care
Quality Reliable Care (QRC) provides specialised care services in Horam, Eastbourne, Ninfield and Little Common in Bexhill on Sea, covering learning disabilities, domiciliary care and supported living.
Offering a residential home, Valley View Barn, for men and women over the age of 18 with learning disabilities or difficulties and several services that provide a combination of shared and independent supported living accommodations, QRC focuses on giving 24-hour care and support whilst helping those being cared for access and connect with their local communities.
Each service is specifically designed for the needs of the individual, and QRC staff are trained and experienced to support each person to live as independently as possible.
Amy Cottingham, a training manager at Quality Reliable Care with a number of years of experience working in adult social care, discusses how Person Centred Software's Digital Social Care Record System is transforming care for people with learning disabilities and difficulties.
Moving from paper-based care notes to Person Centred Software's Digital Social Care Record System
Previously, we relied on the traditional method of using paper to record care notes, which was a tedious, time-consuming and inefficient process for our care teams, not to mention the security risks that came with it, such as loss, damage, hard to secure against unauthorised access etc.
Illegible handwriting also made some care notes difficult to read, and occasionally, staff members forgot to document care notes. Sometimes, the person who had written the care notes was not always the one who delivered the care, which caused confusion. Implementing Person Centred Software's Digital Social Care Record System stopped all this - it was the best decision we ever made!
With the system, we can monitor and evidence care as it happens in real-time throughout the day; care notes are now more accurate, and care teams don't have to remember what they've done anymore because they can record care notes on the go. The care notes also link to the person providing the care, so we now know who's responsible for each task and who's doing what.
What I also like about the system is that the care notes automatically update charts, reports, care plans and many other features, meaning we have all the information we need. Before, we had numerous ring binders everywhere - it was difficult to find the information we required, especially when talking to health professionals. Now, we can see the information instantly, and we don't have to go searching through bits of paper; all we have to do is check the system, which speeds up our day-to-day tasks and makes the service run more efficiently, which in turn enables us to focus more on those being cared for.
Care overall has been improved because we can now provide high-quality care based on the information on the system.
Person Centred Software's Digital Social Care Record System has massively made a difference in our homes. We have it implemented across all seven of our homes and have just started using Person Centred Software's ATLAS eMAR system.
How is the Digital Social Care Record System transforming care for people with learning disabilities and difficulties? 
A lot of the time, someone who has a learning disability or difficulty might need a little extra help and encouragement to do things like access opportunities in the community, go out shopping, go to the GPs by themselves etc. So, it's important that measurable goals are set for each individual receiving care, along with care teams keeping track of each resident's progress to ensure goals are achieved.
We can do this easily with Person Centred Software's Digital Social Care Record System, as it enables us to support our residents' goals and helps us to track progress towards meeting them. 
The Digital Social Care Record System's Goal Tracking and Outcomes feature is transforming care for people with learning disabilities and difficulties as it encourages our residents to create long-term and short-term goals by having the ability to break down long-term goals into smaller achievable outcomes.
In addition, the feature's dashboard provides a comprehensive view of the goals set for each resident in the home. It includes multiple charts to track trends and analyse the performance and outcomes of each resident's goals.
Previously we created goals on a Word document and printed them out to add to residents' support plans; now, we can keep everything in one central place on Person Centred Software's Digital Social Care Record System. Furthermore, we can create multiple goals for each resident, with the actions needed to achieve those goals. We can track progress and trends of activities over time to support and guide residents in completing their goals and indicate how often they would like a resident to do a particular activity or behaviour - this all helps to ensure physical and mental health needs are met; it's great! 
The Digital Social Care Record System also has a range of other features which support learning disability providers.
The 'Who I Am' feature, part of the Digital Social Care Record System, enables our care teams to deliver more responsive and personalised care by allowing them to create a person-centred document of each person they care for, containing personalised information such as, what's important to them, a care plan summary and wishes for their future care. It also enables us to share vital information about an individual's routines, life stories and wishes via the system with health and care professionals. These personalised routines are essential when caring for those who are vulnerable, as it helps to maintain their daily functions and minimise anxiety. 
The system is well-suited for individuals with learning disabilities or difficulties. Listing every feature would be too time-consuming, but the system has significantly improved how we care for our residents.
I also love how the Digital Social Care Record System has reduced administrative tasks, as it allows our care teams to spend more time with residents. Since implementing the system, there has been a noticeable rise in the number of activities we do with the residents at the care home, including day trips out to the zoo and other destinations. Plus, our staff no longer have to worry about leaving an hour early to fill out paperwork at the end of each shift. For instance, when taking residents on a day trip, one staff member is driving, and another can be sitting in the vehicle typing up the care notes on the handheld device. With the system, you can fill it in as you go, and there's no need to worry if you hit a spot that Wi-Fi doesn't cover; you can continue to write and save the care notes, and once the device is back online, the care notes are updated. It's brilliant!