18 Aug 2023
Wolf Laundry to Showcase Cutting-Edge Solutions and Offer Prizes at The Care Show 23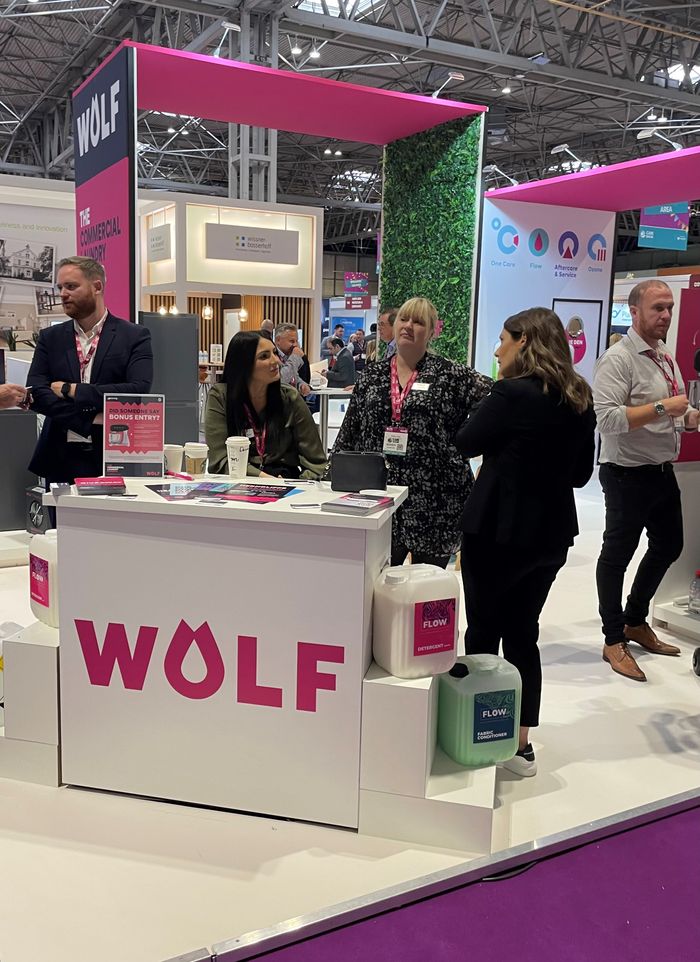 Wolf Showcases Virtual Laundry At Care Show 23
Wolf Laundry, a leading name in commercial laundry equipment and solutions, is delighted to announce its participation in The Care Show 23. The highly anticipated event, scheduled for will witness Wolf Laundry at Stand C20, where attendees will have the opportunity to explore a virtual care home, win exciting prizes, and get firsthand insights into the future of care laundry services.
Discover The Howling Pines: A Virtual Care Home Tour
As part of its immersive exhibit, Wolf Laundry invites attendees to visit stand C20 and step into The Howling Pines, a cutting-edge virtual care home laundry. This unique experience will showcase the laundry equipment and solutions that make The Howling Pines a benchmark for care home laundry efficiency. Expect to witness a range of specialised equipment in action:
Schulthess Starline, Topline, and Proline Ranges: Experience the exceptional performance and reliability of the Schulthess Starline, Topline, and Proline ranges offered by Wolf Laundry. These specialised commercial washing machines are meticulously designed to meet the specific needs of care homes.
Smeg Dishwashers: Discover the speed and efficiency of Smeg dishwashers, integrated into Wolf Laundry's care solutions. These commercial dishwashers simplify mealtime cleanup in care home settings, ensuring impeccable hygiene and convenience for residents.
Rotary Iron: Get acquainted with the ease and efficiency of our rotary iron, an integral part of the Schulthess range. Designed to deliver perfectly pressed linens, it's an essential component of our care laundry solutions.
Flow Commercial Laundry Detergents: Learn about Flow commercial laundry detergents, the trusted choice within the care industry. These premium detergents, integrated with our commercial laundry solutions, are expertly formulated to achieve outstanding results in, ensuring the highest level of care for residents.
Revolutionise Care Laundry Management with the Servicemaster Connected Laundry System
Wolf Laundry is excited to introduce the Servicemaster Connected Laundry System, a state-of-the-art solution that redefines laundry management in care homes. Attendees will have the opportunity to explore how this innovative system optimises operations, reduces costs, and ensures the highest quality laundry services.
Win With Wolf
In the spirit of fun and engagement, Wolf Laundry is hosting interactive games and offering attendees the chance to win fantastic prizes. The star prize of the day is a Smeg stand mixer, an exquisite addition to any kitchen.
Join Wolf Laundry at The Care Show 23
Wolf Laundry encourages all attendees to visit Stand C20 at The Care Show 23 to experience the future of care laundry services, participate in exciting activities, and seize the opportunity to win valuable prizes.
We look forward to welcoming you to Stand C20 at The Care Show 23.