Visitor Testimonials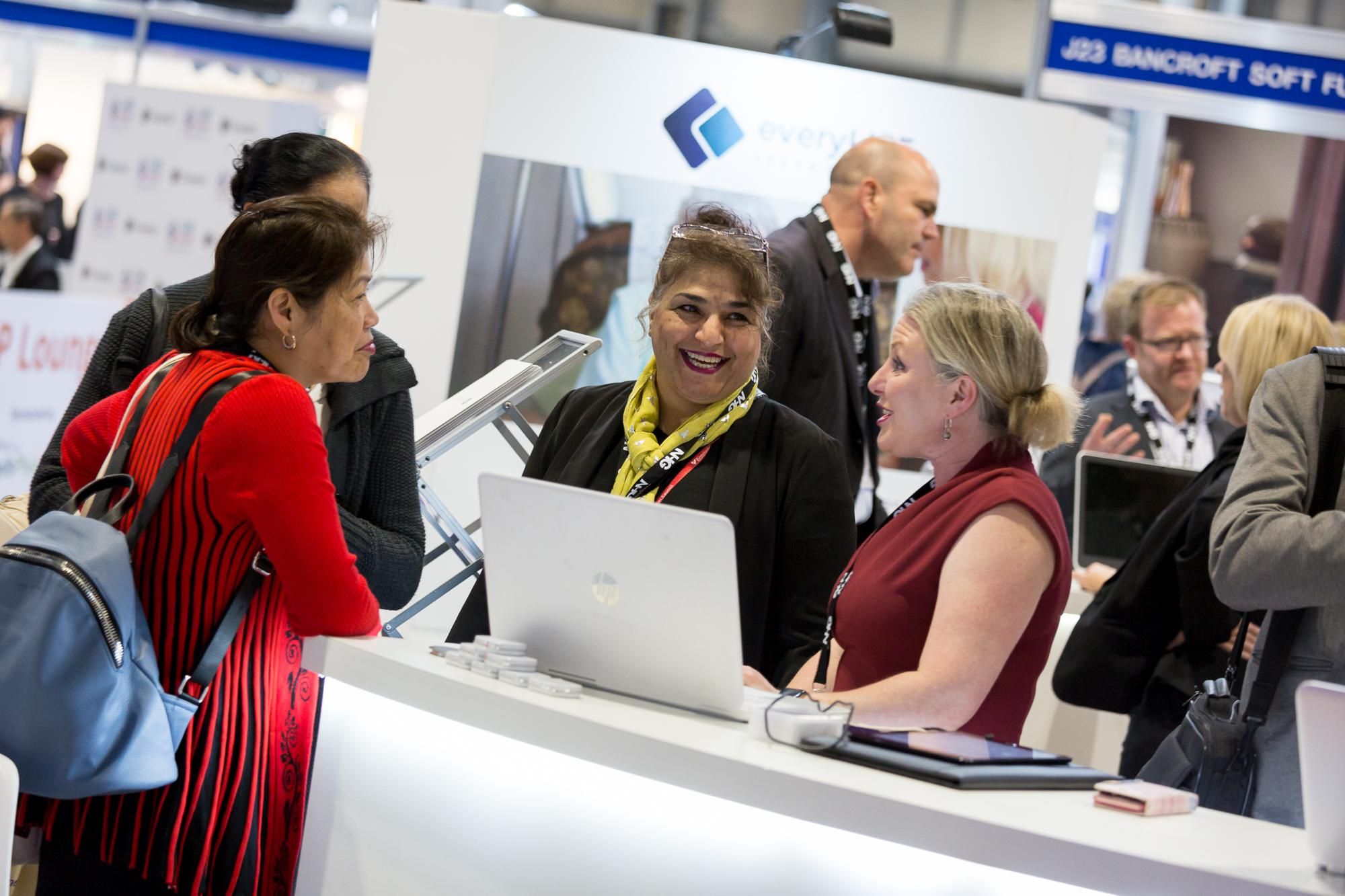 The event has been very useful, the seminars have been great! I really enjoyed the Data Protections seminar. It's important to come to events like this to keep up with the industry and what's new out there! I would recommend the show to everyone and I will tell my colleagues to come next year!

This is my first time attending the show and I have found it to be very informative. I have come to attend the seminars, the ones that I have been to have been great! I planned out what I would like to see prior to the event and it's been great. I think it's important to attend events like this because you learn so much under one roof and you can find out what's new in the industry – it's useful for the future! I would recommend the show to everyone and I will be back again next year!

I've been attending this event for quite a few years now. It's been great this year, as always. The seminars this year have been great – very interesting and very worthwhile going to! It's great to be able to learn and meet with suppliers too! I can also gain CPD points here, which is very useful. This event keeps us up to date with dementia care and what's out there. There is a lot of researching going on and it's very important for us to keep with what's out there. I'll be back again next year, I have already recommended it to my colleagues and two of them attending with me this year!

I've been attending the show for four years, I come here to have a look around and see if there is new stuff out in the market. There is so many new innovations happening all the time and we don't always get the chance to hear about them. The Dementia Tour stuff is of great interest to me and the Autism Van was great. I would recommend to all carers!

This is my first year attending the event, and it has been amazing! I am here to listen to the seminars and meet with suppliers – I have sat in on some great sessions, I particularly liked the VR and the dementia sessions! I work within the film industry and I'm very interested in how virtual reality can be used within the care sector. I think being here gives me the opportunity to see what is at the forefront of the industry and see what's new out there and stay ahead of the game! I would love to speak here next year and I have already recommended it to my colleagues and sent out tweets about the event saying it's a must come to event!

"I visit every year, this time I had different requirements: I came here to find new suppliers, and specifically information about designs for dementia. Everything I've seen so far was relevant to my scope. This year there's more seminars which are really useful: they're improving the overall experience adding knowledge to it.

I come to the event every year and I have found it just as good this year as in previous years! I have come to meet with suppliers, it's important for me to be here to see new products that are out there and meet with existing suppliers. I set up meetings prior to the event, so I get to see everyone! I would definitely recommend the show and I will be back next year!

Demand is increasing in Staffordshire and there are quite a lot of recruitment issues. Getting the right staff, and enough of them for what we need, is rather a large challenge over the next 12 months. It is important for us to come to the Care Show. It helps us because it highlights and deals with current issues. There are always good speakers, talking about trends within the market. I also learnt a lot of useful things from the seminar on the Mental Capacity Act, which was a highlight for me, and I will be sharing what I learnt with colleagues when I return, as well as some very helpful information on tendering. I have been coming to this show for four or five years and will be returning again next year.