14 Jun 2021
Care Home Awards 2021 – Firming Up Plans for September 10th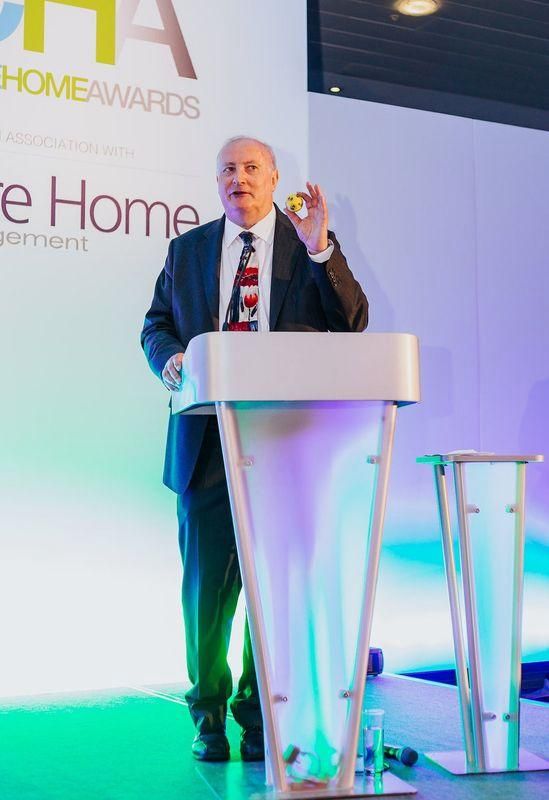 The organisers of the Care Home Awards are pressing ahead with plans for the live event on September 10, 2021 in the Ballroom at the JW Marriott Grosvenor House on London's Park Lane – home to so many of the UK's Awards celebrations.
Alan Deadicoat returns to host the Awards presentation, as will Wand'ring Soul, who will provide entertainment and live music as the Winners and High Commendations walk to the stage to receive their trophies.
Entries from a record number of Finalists are currently being scrutinised and marked by the 20 expert judges to decide on final placings in each category.
In expectation of success, close to 200 guests are already planning to attend the celebration on September 10, where the Reception will commence at 12 noon, lunch will be served from 1.00pm and the Awards ceremony will run from 2.30-3.30pm.
The room is filling rapidly, and space is restricted. If you are planning to attend you can be assured that all necessary Covid-19 precautions will be in place and can book in confidence. And if Government Covid-19 restrictions make a postponement necessary, there is a clause in the contract with the venue to secure a date at the earliest opportunity to stage the event. Early booking rates currently apply to any reservations received. This early booking discount ends on July 16. Given the limitations on space in the room and the approaching cut-off date for early bookings it will pay to book sooner rather than later if you are planning to attend.
The Care Home Awards receive editorial and promotional support from exclusive Media Partner, Care Home Management and generous support from sponsors, including Avery Healthcare, Brakes, The Care Show, Autumna, PLMR and the Residential & Care Show. There are a few sponsorship opportunities still available and, again, it is better to sign up to support the Awards as a sponsor sooner, rather than later.