26 Aug 2021
How Hallmark use the Happiness Programme – a case study of weight gain, improved well-being and increased happiness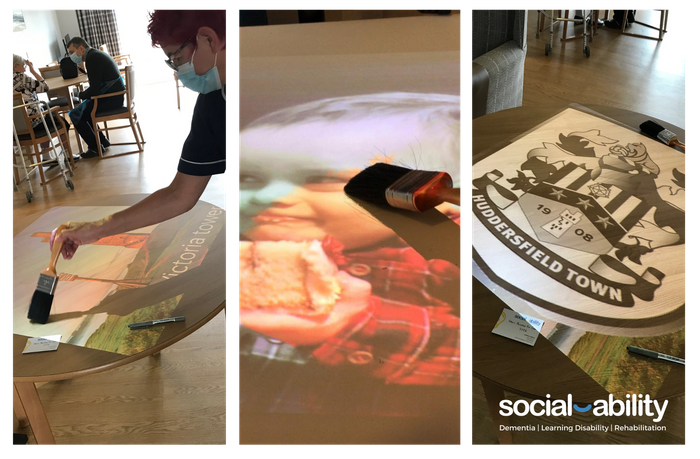 Don't we all feel better after a laugh and a giggle? Especially those living with dementia and those that care for them.
To find out more about the Happiness Programme, see what one Hallmark care home told us about the impact it's had on their residents and the inspiring story of one resident, F.
F has been a resident for quite some time and over the years staff has built a great level of trust and rapport with both F and his family.
However, more recently, F's state of health has deteriorated, and he prefers to sleep more, rather than spending time interacting with staff and other residents. As a result of his condition, F has sadly become immobile. Staff have also found it more challenging to engage F in regular activities and have found that he can become agitated as a result.
When the home began subscribing to the Happiness Programme in the summer of 2020, they found that there was an immediate improvement in many aspects of F's daily life. The team put together an engagement report and compared it with one that they had made prior to using the Happiness Programme.
One report stated
'When asking F about the colours of the leaves (whilst using our game Autumn Leaves) and which time of year he enjoys the most, F responded verbally and with positive body language. F was reaching out and copying hand movements.'
Another report claimed:
'F was smiling and focused, a massive positive impact was visible.'
The Happiness Programme proved to be effective in getting F to engage during meal times. F became more alert and focused, and began spending much less time sleeping alone in his room. He now spends more time in the communal areas with staff and other residents and less time in isolation.
F's weight has also increased by 3KG during a one-month period whilst using the Happiness Programme. This was due to F being more alert and engaged in everyday tasks. He has begun eating with other residents and mirrors other's movements. F enjoys being a part of the social environment associated with meal times, and dining on the whole is a much more positive experience for F.
Overall, the implementation of the Happiness Programme led to F being more alert, eating and drinking more, and feeling generally more relaxed in day-to-day life.
Like Hallmark and many other care homes and groups have seen, the Happiness Programme has been established to deliver better care outcomes for people living with cognitive challenges, support care venues and their staff, as well as build stronger relationships with resident's friends and family.
The Happiness Programme is a service aiming to spark smiles and happiness for people across the UK with the use of interactive light-based technology, supported by a structured programme of training and support to deliver these outcomes.
If you'd like to learn more about how the Happiness Programme can help your care teams develop their person-centred care, you can visit our website.