26 Aug 2021
How many hours a month does your team spend creating and updating rotas or shift plans? What else could you do with that time?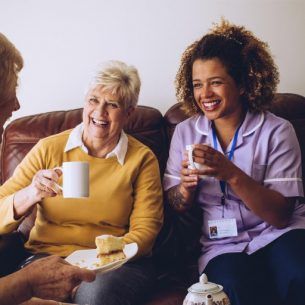 Your HR department and managers can invest more time mentoring and leading – getting the best from your teams rather than spend time on repetitive, and mundane administrative tasks.
There are many reasons why aged care providers might still be using paper processes – especially if they've inherited a paper scheduling system and just "haven't got around to" updating it. Leadership might believe that they have neither the time required to implement scheduling software nor the money to invest in it.
Yet delaying the switch to staff scheduling software can have bigger cost implications. Paper scheduling creates numerous problems, from the risk of manual error, increased administrative work, to a lack of schedule flexibility. It can result in compliance challenges, payroll errors and higher costs – especially when human error leads to an incorrect ratio of skilled workers and residents.
Aged care providers know the importance of investing in property and staffing: both are essential to the quality of life and care for residents.
What Benefits Could Staff Scheduling Software Have for Aged Care Providers?
Staff scheduling software can enable aged care providers to tackle the issues of high costs, challenging scheduling, and staff turnover. It can also improve residents' satisfaction and increase productivity. Humanforce software improves communication with mobile app staff messaging and interaction, supporting busy workers lifestyles booking into shifts while on the go, and digital arrival and departure functions giving real time costs and supporting site security.
From head office through to the care home, improved scheduling can lead to measurably greater productivity. In fact, workforce management solutions have been found to improve productivity by as much as 20%.
How much money are you currently spending at the wrong times? An automated workforce management system can see significant reductions in wages through better planning of schedules. It can reduce overtime alone by 33%.
It's not just in the care home that you will see the difference, either: one Humanforce user found that the time spent on payroll decreased by 90%.
An automated scheduling system makes it easier to make last-minute changes to schedules, confirm who is available, and avoid errors – no more accidentally scheduling someone who has booked leave or lacks the necessary qualification.
You'll also be able to analyse trends based on the data available. Strong reporting tools can help you understand the bigger picture.
Whether it's a timesheet filled in wrong, a case of illegible handwriting, or simply confused calendars, errors can cause issues for nursing homes through to head office and payroll.
High turnover can demotivate staff and prevent the creation of a positive work atmosphere – something that can lead to even more staff handing in their notice
When staff scheduling is improved, so is staff friendliness. Residents benefit not only from better organised and more efficient care, but also from the increased motivation and job satisfaction of the staff – something that becomes evident in warmer smiles and more responsive patient care.
Poor systems can hamper talented and caring staff, preventing you from providing the best possible quality of care. "We hear our clients, customer facing to central support, tell us how our staff scheduling software, helps them stay on top of the admin, improve their service and team engagement, encourage communication, free up time and reduce costs, all with the ability to present management information that tells teams what's going on" – Nathan Miller, Managing Director for Humanforce in the UK and Europe.
Whether you're creating schedules and rotas from 30 employees to over 3,000, Humanforce staff scheduling software can help you make your workforce exceptional. We would love to speak with you. salesUK@humanforce.com