07 Apr 2022
Care Leaders Network partners with the Care Show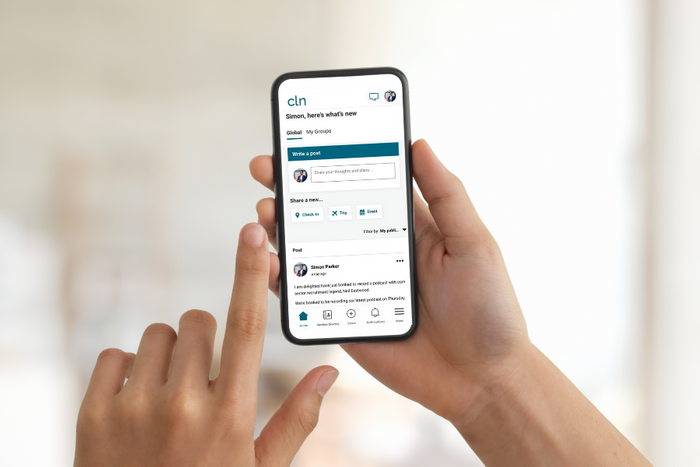 We are pleased to announce our partnership with Care Leaders Network - a ground-breaking online community and mobile app designed to accelerate positive change in social care. Launched to connect the leaders of this vital sector.
The Care Leaders Network (CLN) is a safe place where leadership teams from social care providers and suppliers can come together to tackle the challenges facing the future of social care. They can share their insight, experiences and ask for help or advice from their peers.
It's also a thriving community of innovators and pioneers seeking out positive change. Members are actively invited to host or take part in Innovation Projects that will help shape how social care is delivered for the next generations. This can range from focus group discussions, testing prototypes or exploring abstract concepts and new ideas.
In addition, CLN will regularly involve the community in producing strategic research to represent the views of the leadership teams across social care. This helps members understand how others feel about important topics as well as take inspiration and actionable intelligence on how to improve their own care setting.
The site also features regular, high-value content, such as exclusive stories, analysis and video podcasts to keep members up-to-date on the latest developments and innovations in and around social care. This will be supplemented by an events calendar that ensures the networking experience is both digital and face-to-face. CLN creates access to rich information and extensive contacts that can impact every level of a social care organisation's operation; from recruitment, retention, care quality, organic growth or expansion through acquisition, to employee wellbeing, management and leadership.
By bringing all these elements together, CLN hopes to forge a highly connected care sector that works collaboratively to overcome its biggest challenges and maximise its greatest opportunities.
Simon Parker, CLN Founder, said: "Since the pandemic we have experienced astonishing demand from care leaders for a members-only safe place to seek help and collaborate. CLN is borne from that vision. This scaled-up level of communication within social care is essential for improving the sector and therefore the fabric of our society, so everything our team does aims to take us a step closer to achieving our vision."
If you are not already a member of CLN, you can register your interest in joining at https://careleadersnetwork.co.uk/signup