01 Nov 2022
CoolCare | Attract staff with on-demand pay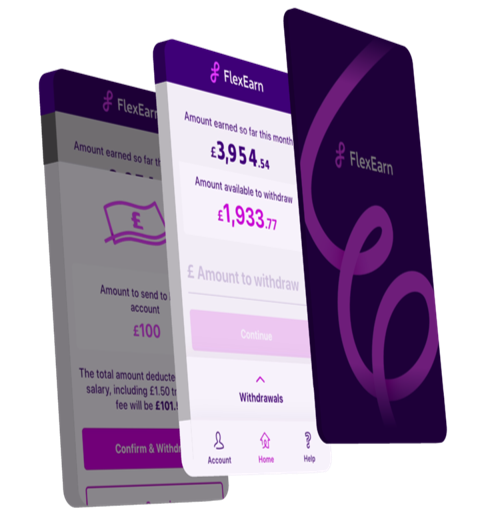 Thanks to a new partnership with FlexEarn, care-homes that use CoolCare's time and attendance system can now let staff access their earned wages prior to pay day, on demand through an app.
Gone is the need to wait for the month's or even the week's end. If your staff have worked a shift and earned a wage, they can access that pay on-demand.
FlexEarn is an on demand wage and payroll service that can be linked via API integration to CoolCare's live timesheets, through this new integration, operators can grant the 'early wage' access to staff without any cost or additional work to their admin team or care operation.
It means staff can withdraw funds directly into their back account – something that's set to be a real help in the middle of cost-of-living crisis, and can really make a difference to staff members financial health.
A more attractive place to work
With budgeting and expense management made easier, it'll help play a key part in staff retention, while making you a more attractive place to work.
A 73% increase in retention at care homes which offer on-demand pay.*
With staff on flexible hours it can often be difficult for them to keep track of what they have earnt so far in a month, FlexEarn makes it easy to see what has been earnt and allows staff to draw down wages up to a set max percentage, at any point within the month. The immediacy of wage access influences staff taking up additional shifts, helps them budget and plays a key part in staff retention, ultimately making your home a more attractive place to work.
As with all CoolCare updates, this new functionality is automatically available to customers at no extra cost.
Staff who choose to access funds early need only pay a £1.50 fee per transaction – which care homes can elect to cover if preferred.
Sound like a benefit that would help your team?
Get in touch with CoolCare to find out more, via info@coolcare.co.uk, calling 0113 385 3853, or by visiting the website: www.coolcare.co.uk
*https://www.dailypay.com/resource-center/employee-retention/