25 Jan 2023
Stay independent, connected and engaged. How Alexa Smart Properties for Senior Living can improve the lives of people in your care.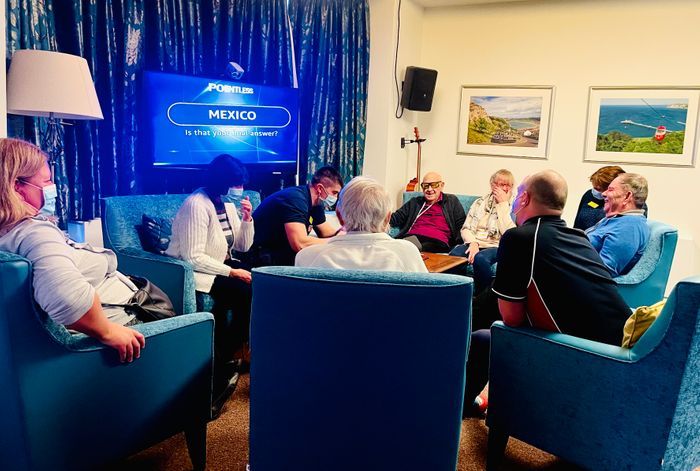 Can people receiving care use technology to lead more independent lives? Can this same technology reduce the workload of an entire care team?
Challenges
When technology agency Vocala set out on their quest to find tech-based solutions for independent living, they found the UK care industry faced a number of challenges:
Care providers wanted to find ways to improve support, inspire more independent living and provide enhanced person-centred care, but often struggled to do this because of current workloads.
While those receiving care enjoy using technology for communication or entertainment, they sometimes find touch screens fiddly, difficult to use, or unintuitive.
Care providers wanted to support the use of technology to future-proof their care settings whilst ensuring they were meeting their residents' technological expectations
A viable solution: Alexa Smart Properties for Senior Living
In November 2022, Amazon launched its latest offering: Alexa Smart Properties for Senior Living. This Alexa device-based solution enables Senior Living providers to easily deploy Alexa experiences designed to keep residents connected, informed, and entertained.
Through the Alexa device, those receiving care can communicate with family members and friends, reminisce with music and images and keep their brain healthy with popular voice-controlled TV games and quizzes like, BBC's Pointless, Puzzler Crosswords and ITV's Tenable.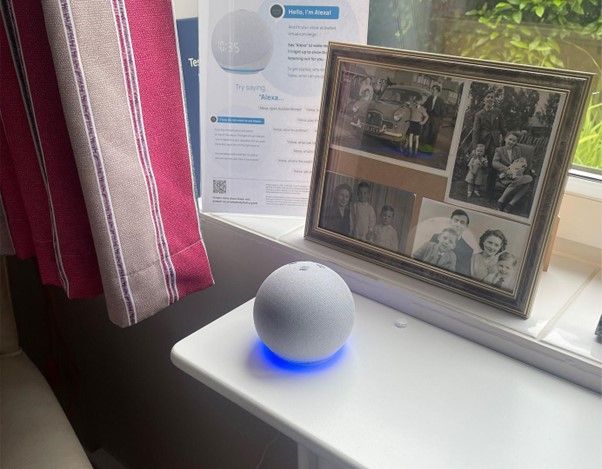 Additionally, it also gives care teams access to unique tools to support their workload.
The solution simplifies deploying and managing Alexa-enabled devices at scale and allows care providers to easily customise their customers experience.
With capabilities such as setting alarms for appointments, updating residents with announcements, offering two-way communication capabilities, and creating custom 'Alexa' responses to FAQs related to a unique care setting (''What's on the menu today?", "What activities are on tomorrow?"), it's an incredibly useful piece of kit.
Bridging the gap
Rob Stanbridge, Managing Director of Vocala, an Alexa Smart Properties Solution Provider
who are deploying this technology in the UK, explains:
"Alexa devices on their own are already effective tools for care settings of all sizes - giving residents the opportunity to engage with voice-activated entertainment and communicate with friends, family and care givers.
"But when they're connected through Alexa Smart Properties for Senior Living and paired with centrally controlled management software, the whole system evolves from individually managed entertainment-based Alexa devices to an intuitive care management network."
Speaking about his recent work with a Dorset care home, Rob continues:
"For example, Clarence House came to us because they were looking for a tech solution that would not only future-proof their home, but also allow for better person-centred care."
"By integrating Alexa Smart Properties for Senior Living with our centrally controlled system (which we have developed ourselves), their care staff got all the benefits of Amazon's offering, while being able to stay in control of their network of Alexa devices."

A case study: Clarence House
Surveys from Clarence House gave overwhelming support for the technology, citing increased happiness, reduced loneliness and enhanced connectivity amongst all their residents.
The team and residents at Clarence House say they have used the technology far and wide, reporting:
Staff and residents found using the Alexa devices really easy and much simpler than a tablet or phone. (A recent report found 41% of people aged 65+ are comfortable using Alexa in their day-to-day lives*)
Residents use Alexa regularly for daily news and radio stations, rather than getting staff members to locate their remote control.
Care staff often use reminders for tasks and appointments, some residents use reminders to stay hydrated throughout the day.
The Activities Coordinator at Clarence House has used Alexa to host 'pub quiz' style games - while brain teasers, music, dancing and various activities have helped to enhance day-to-day entertainment.
Some residents have found Alexa to be helpful, by stimulating them with crosswords and music-based games

How to benefit from Alexa Smart Properties for Senior Living
Rob Stanbridge continues: "We've been developing experiences for Amazon Alexa for over five years, but when we were introduced to Alexa Smart Properties for Senior Living, we knew immediately that this was a solution that could add real value. As a Smart Properties Solution Provider, our job is to introduce this tool to as many care providers in the UK as we possibly can."
"If you think this would come in useful for you, or you want to find out how this could work for your care setting, we'd be happy to have that first conversation with you".
If you're interested in talking more about how Alexa Smart Properties for Senior Living could make a difference, call Rob on 01483 802881 or email rob@vocala.co
To find out more, visit https://vocala.co/care-homes

*https://safeatlast.co/blog/amazon-alexa-statistics/#gref