Care and Nursing Essentials: Empowering Care Home Owners for Over 30 Years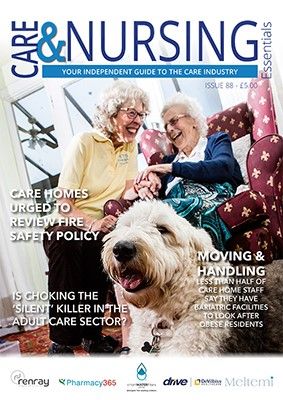 For three decades, Care and Nursing Essentials has been the cornerstone of the care home industry, providing crucial information and insight to care home owners and professionals. As a trusted publication, it has consistently offered a comprehensive range of articles, features, and resources, ensuring that its readers are equipped with the knowledge and expertise required to excel in the field of care.
Care and Nursing Essentials has long been recognized as an invaluable resource, serving as a vital link between care home owners and the latest developments, innovations, and best practices in the industry. With a deep understanding of the unique challenges and opportunities faced by care homes, the magazine remains dedicated to delivering cutting-edge content that empowers its readers to provide exceptional care and support to residents.
The magazine covers a broad spectrum of topics, including healthcare management, staff training and development, regulatory updates, financial management, resident well-being, and the latest advancements in medical technology. Each issue features in-depth articles authored by industry experts, sharing their knowledge and experiences to inspire and educate care home owners.
Care and Nursing Essentials is committed to fostering a sense of community among care home owners. It provides a platform for them to exchange ideas, share success stories, and learn from one another's experiences. The magazine frequently highlights the achievements of exceptional care homes, recognizing their dedication and contribution to the field.
In addition to its print publication, Care and Nursing Essentials has embraced digital platforms, ensuring that its readers can access information conveniently and efficiently. The magazine's online presence includes a user-friendly website, regular newsletters, and active engagement on social media platforms, allowing care home owners to stay up to date with the latest industry news and trends.
Care and Nursing Essentials takes pride in its longstanding legacy of excellence and unwavering commitment to its readership. Over the past 30 years, it has proven to be an valuable companion to care home owners, equipping them with the essential knowledge, inspiration, and tools needed to navigate the ever-evolving landscape of the care industry. As the magazine looks toward the future, it remains dedicated to empowering care home owners and contributing to the ongoing advancement of the care sector.