21 Jun 2023
Cleva: the shopping card and app for carers leading the way.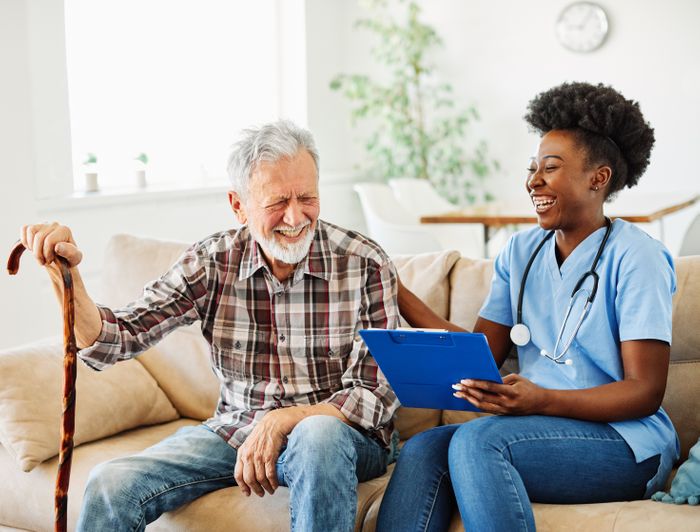 In the demanding world of caregiving, carers are facing numerous challenges on a daily basis. An increasingly prevalent challenge is efficiently managing the shopping needs for the multiple clients under their care.
The dynamics of care as a many-to-many scenario, has traditionally resulted in a fragmented approach where different individuals are responsible for caregiving, shopping, and managing the finances for multiple clients.
This existing care structure is already complex to manage and comprehend, and becomes further so, when it comes to handling client funds. Currently, financial management of clients is primarily reliant on cash transactions or multiple expense claims, often occurring on a daily basis. This process proves to be time-consuming and burdensome for both carers and business owners alike.
But with new technology at the forefront of the care industry, there is a fintech revolution emerging within the sector, with Cleva, the shopping card and app for carers leading the way.
With Cleva, carers can say goodbye to the hassle of handling cash or managing multiple payment methods. By equipping carers with a Cleva card, it allows them to efficiently make purchases on behalf of their clients, ensuring a convenient and secure shopping experience. Whether it's groceries, household essentials, or medical supplies, carers can easily use Cleva to source necessary items for their clients, eliminating the need for reimbursements or handling client funds directly.
The accompanying Cleva app is integral to this success, and allows carers to seamlessly switch between shopping for different clients at the tap of a button. Carers can instantly view the client's digital wallet balance, which enables them to pre-plan what they can correctly spend, and as every penny is tracked and recorded, management teams and the clients' families can view details of every purchase with the added ability to upload receipts for further spending alignment and maintain accurate records.
Aidan McAllister, Head of Care Partnerships at Cleva commented "The feedback we are receiving from clients is a true testament to the success and the impact Cleva is having. We are so proud of the difference Cleva is making on our clients' ability to handle the finances for the vulnerable users under their care."

For more information visit https://www.clevacard.com or contact sales@clevacard.com
This card is issued by Transact Payments Limited pursuant to licence by Mastercard International Incorporated. Transact Payments Limited is authorised and regulated by the Gibraltar Financial Services Commission.