23 Jun 2023
Leadership advice from care leaders to support you in becoming your best self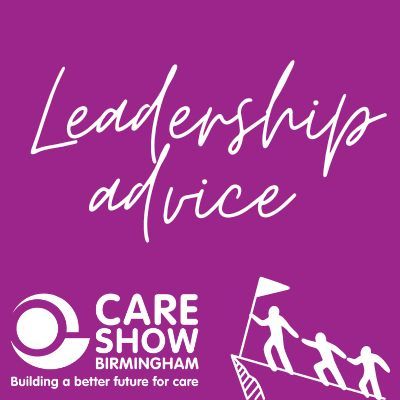 June's leadership advice is provided by Chris Donnelly, Co-Founder and Founder of Lottie & Verb
"The social care sector is under more pressure than ever before, with an ageing population and funding cuts. Strong leadership is a crucial way you can support and motivate your team through a challenging time.
From connecting on a personal level, creating open communication channels and encouraging personal and professional growth of your team members - there are lots of ways you can promote effective leadership".
Make time for your team Your team is at the heart of everything you do - especially in the social care sector when providing invaluable support for families. So, it's important to make time for your team to help them feel supported in the workplace. Leaders that encourage open communication often create positive working environments for all employees. From regular catch ups to organising team building days there are lots of ways you can help your team to feel supported.
Reflect on your own achievements As a leader, you are a reflection of your business and often set the standard for your team to follow - and it's important to understand your own strengths, weaknesses and motivations; to connect with your team and work together to create a productive work environment. There's a new lesson to learn each day - no matter how established your business may be or your job role. Take the time out of your day to reflect on your achievements, ambitions and any new experiences or challenges you can learn from. Remember to be open and share these new findings with your team.
Empower them By allowing your team autonomy to do their role, you'll see a wealth of benefits including boosted morale and an increase in productivity levels. It's important to give your team access to the appropriate tools, training, and support to take ownership of their work. Most importantly, to empower your team, you must lead with empathy. Build trust and show empathy and understanding towards your team members. Many workers in the social care sector are under higher levels of stress and pressure than ever before, as a leader it's important to recognise this and offer emotional and practical support where possible.