25 Jul 2023
Nilaqua the inventor of ECO Waterless Washing - How can you save?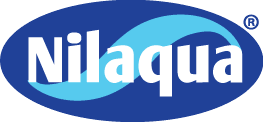 This year we will be welcoming Nilaqua to the show, pioneers in alternative bathing, a family team based in South Wales, Est 2009. Nilaqua was created many years ago, because the team were sick of seeing endless wipes and products made abroad and imported, so they decided to make a ECO range of patient care & hygiene products here in the UK - reducing carbon footprint and lots of waste. Nilqua is Vegan, Cruelty Free and a kind and gentle solution that saves thousands of litres of water, eradicates endless waste and hugely improves care. As recommended by the Alzheimers society, used daily in the NHS since 2016 and enjoyed by thousands of nurses and carers.

So What is Nilaqua - An amazing way to wash from head to toe without any additional water or rinsing. This amazing "Towel Off" Technology really removes dirt, sweat, odours, urine and more. No aerosols, no ethanol, no sticky residues, no mess....
Just apply the kind, long term solution to the skin or hair, massage to lift dirt and odours into the solution and then whilst wet and soapy remove by thoroughly towel drying. The towel absorbs the dirt and odours - Voila you are left with soft clean, skin or hair.

Why is Nilaqua ECO - UK Made Nilaqua uses 100% renewable energy, recycled plastic which is further recyclable and FSC cardboard. Their charity work is fantastic! But on a product level for example: 1 bottle of 200ml Shampoo replaces the need of 4-6 shampoo caps! Think of the plastic waste and money saved. The Skin Cleansing Foam is "Aerosol Free" & can be used with and without water for heavy soiling. Eradicating the need for multiple products and wipes.

Nilaqua hugely saves on utility costs, improves mental well being, aids approach to care plans & tailoring for EOL situations. Better yet it actually feels amazing & provides dignity. Pop by Stand F12 and get your FREE demonstration pack and our hear about our completed trials, with the largest pioneering care groups & NHS wards. Nilaqua is distributed by ALL the National Care Distributors.
Read more at www.waterlessltd.co.uk, email us sales@waterlessltd.co.uk or call 01453 357337