05 Nov 2020
The Virtual Care Festival Speaker Sneak Peak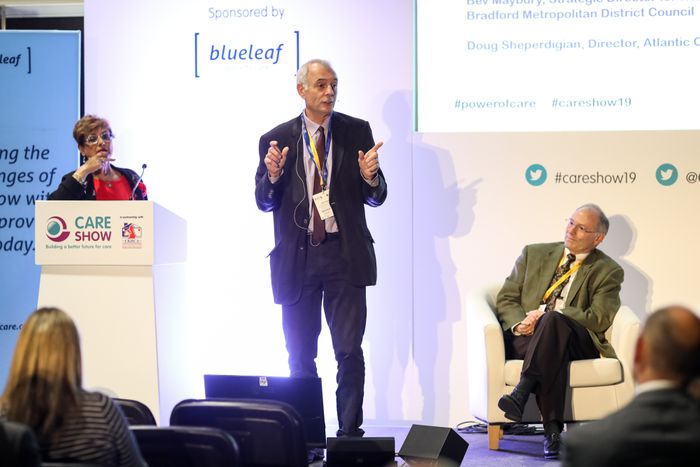 There are 5 theatres discussing a range of subjects, with over 50 hours of CPD accredited educational webinars. If you are a manager, owner or director from a care home, nursing home or a domiciliary care provider there is something for you.
Hear from those leading the sector
We are delighted to announce Helen Whately, Minister of State for Care will be hosting an address at the Virtual Care Festival and a great opportunity for an insight into the her world.
Join Debbie Ivanova, Deputy Chief Inspector of Adult Social Care, to hear updates from the Care Quality Commission on what is happening now, next and in the future for regulation in the health and social care sector.
Big Debates
Delivering effective dementia services during the Pandemic - Coronavirus has been hard on everyone involved in health and care services. But it has been particularly challenging for people living with dementia and the professionals and family who support them. This session considers what social care providers have learned. How are providers offering physical protection and mental health and psychosocial support for clients and staff?
Social care reform – keeping up the pressure for change - The challenges facing social care continue to mount. Coronavirus is set to take its toll on the sector yet again this winter. And this will come on top of the pre-existing challenge of severe workforce shortages – that are only set to get worse with Brexit in the New Year. The Government has promised to do something about it – but remains vague on detail and timescales. This LIVE session will prove to be interesting with a stellar line up Nadra Ahmed, Chair of the National Care Association, Sam Monaghan, CEO of MHA, Jeremy Richardson, CEO of Four Seasons Health Care, Barbara Keeley Labour MP for Worsley and Eccles South, and Former Shadow Minister for Mental Health and Social Care and Kathryn Smith, CEO of Scie
As we move into winter with many parts of the country and the second wave of COVID-19, what are the lessons from the first wave that we can draw on to make sure those services for people at home are effectively supported and sustained. This hot topic will include Raina Summerson, CEO of Agincare Group, Darren Stapelberg, Managing Director Grosvenor Healthcare & Lesley Megarity, Chief Executive - Optimum Care
Innovation, inspiration and hard-hitting talks
We are delighted to welcome Richard McCann, A great keynote speaker brining his "iCan" attitude and helping build self-confidence, changing mindsets to improve culture and the continuation of improving your business and workforce.
The creative and thought-provoking Big Ian Donaghy will be back to melt hearts, make you smile and most importantly make you think.
We look at complying with the National Living Wage regulations as Matthew Wort from Anthony Collins Solicitors LLP gives us the latest industry update
Tonic Housing is committed to delivering LGBT+ affirming retirement communities in London. It teamed up with Stonewall Housing and Opening Doors London to conduct much-needed research into the housing, care and support requirements of older LGBT+ people in London. Anna Kear, CEO of Tonic Living will discuss some of the research and recommendations which have come from the report.
There are plenty more debates and showcase webinars to enjoy and all are FREE to attend. To see the live and recorded sessions, make sure you request your free ticket by heading to https://virtualcarefestival.vfairs.com/en/registration