CareLineLive Improves Communication and helps deliver better care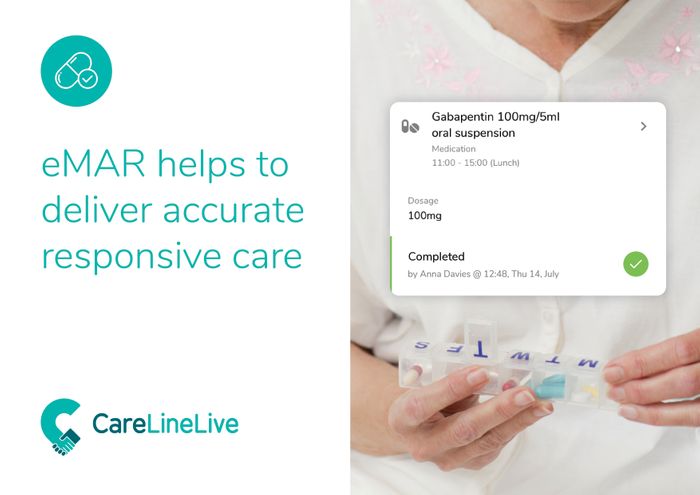 Communication between a home care agency's administration staff, its carers and its service users - the 'circle of care', has always been important and is essential to provide person-centred care.
Cloud-based home care management software allows managers to work remotely and view what is happening in real-time, meaning managers can intervene promptly if carers have any concerns.
Using a Carer app, carers are better informed as they can access their rotas, client care plans, eMAR, tasks, notes and any updates straightaway - ensuring less time is spent on paperwork. Apps also allow client calls to be monitored as carers check in and out of visits using unique QR codes, so managers are aware of their carers' locations.
CareLineLive's home care management software operates across a Management Platform, a Carer Companion mobile app, and a Family & Friends Portal ensuring that all the relevant people in this circle of care can access the information they need. With visiting restrictions due to COVID-19, the Family and Friends Portal keeps family members informed, securely and in real-time.
"Our favourite feature of the carer app is being able to send messages to staff, for example if someone is starting on anti-biotics, we can let the carer know straightaway. Also, we like having all client information on the app so our carers are completely informed" commented Johanne Stanley, Hallifax Care
With CarelineLive's eMAR, carers are kept up-to-date about a client's medication needs as changes are instantly updated. Medication information, such as day, time, route, and side effects, is logged for each client within the Management Platform. This ensures the care delivered is responsive and safe, avoiding medication errors that can arise with paper MAR charts. Alerts are also sent such as missed medication and the reason why. Additionally, carers can upload photos securely, such as a wound dressing, on the CareLineLive Carer Companion app to get advice or document care given.
Using home care management software results in multiple benefits by improving communication between all stakeholders within home care, with the ultimate advantage of helping to deliver better care.