Extend Your Reach with The Care Umbrella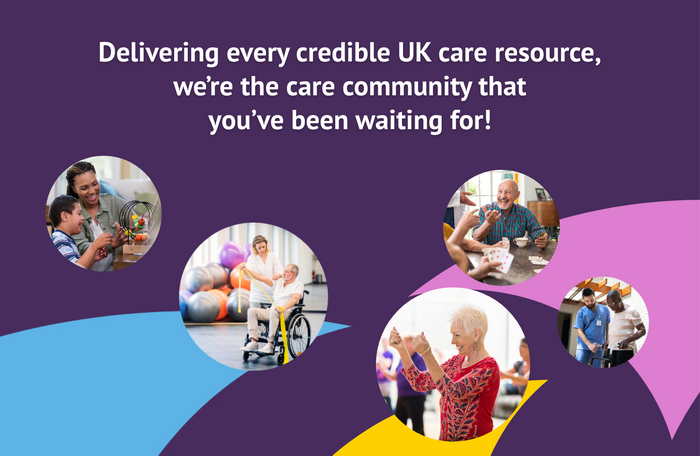 One subtle overtone the Virtual Care Festival brought to the fore, was that the ability to adapt, respond and overcome challenges is a defining and oftentimes, humbling quality shared between every care industry professional and representative.
Essentially born from these same principles, The Care Umbrella initiative originates from my own philosophy in a new era of care: making connections and delivering choice.
My name is Sarah Jones and over the years, my extensive managerial career in care has encompassed both residential care and supported living. Frustrated with the lack of ease at which care users could obtain fast, convenient and credible information surrounding introductions to responsive care solutions, The Care Umbrella unites each sector of the UK care industry with a community of care seekers and users.
A revolutionary new online hub launching later this month, The Care Umbrella represents far more than just another predictable, complicated online directory and networking facility.
Whilst enabling you to connect, engage and place your business directly in front of the right people at the right time, we match your customers—our online community—with your service or product via various advertising options and an optimised search feature.
Refreshingly unique, we believe that every size and type of business within the care sector should have an equal opportunity to promote their organisation to the people who'll benefit the most. Put simply, if your service or product meets the location and criteria needs of our audience, you'll display in their search results.
Providing significantly more than optimised search functions and advertising space, our resources hub also includes a dedicated recruitment section, relevant industry news, a library of useful information, responsive user blogs and even a national database for inclusive, accessible events.
Working in tandem with another exciting new project, CommCareConnect, we'll be launching this separate and specific commercial networking platform in the new year. Available on The Care Umbrella hub, CommCareConnect compliments business to business commerce and helps you to establish more relevant and effective professional relationships, match demand with supply, interact with key people and streamline buyer-supplier relationships.
Supporting care users and local economies, we help care providers, product suppliers, care recruiters, care givers and local professionals to extend their reach while creating a strong, vibrant sense of community.
For more information about The Care Umbrella please visit www.thecareumbrella.co.uk or contact Sarah Jones on 0330 223 6903.
Email: hello@thecareumbrella.co.uk
Social Media Link:
LinkedIn: https://www.linkedin.com/company/thecareumbrella/